Ford Focus 2012 Review

11 Nov, 2023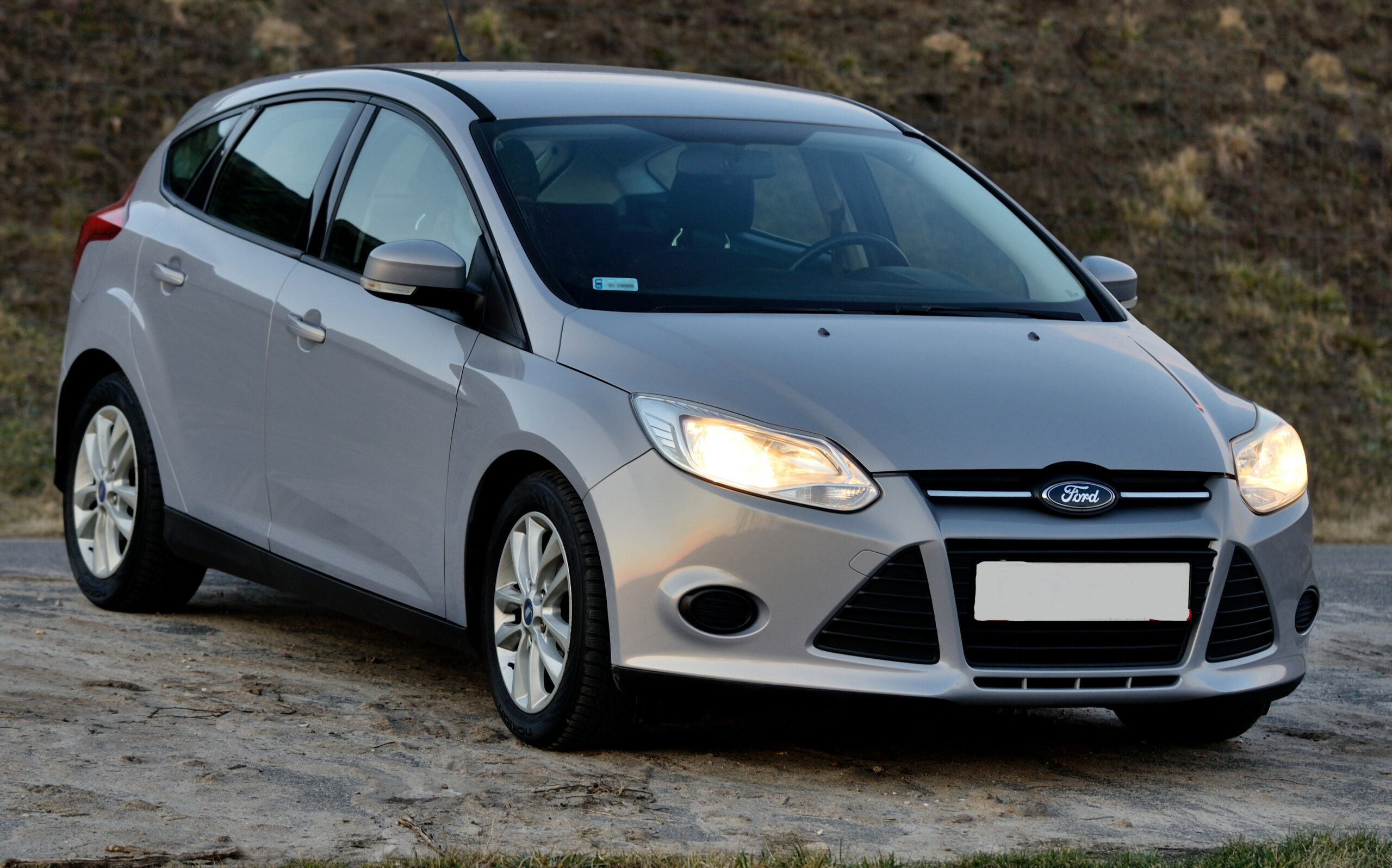 The Ford Focus, a renowned name in the compact car segment, has evolved through several generations since its introduction in 1998. The 2012 Ford Focus falls into the third generation of this series, a complete redesign that brought a more modern look and upgraded features compared to its predecessors. This generation is noted for its global appeal, including in markets like Sri Lanka, where compact sedans are valued for their balance of size, efficiency, and practicality.
Exterior Design
The 2012 Focus features a dynamic and sporty exterior. It's a departure from the more conservative design language of earlier generations. The ground clearance of the Focus is typically around 140mm, providing a fair compromise between sporty handling and the ability to tackle the moderate rough patches on Sri Lankan roads.
Interior Design
Inside, the Focus offers a comfortable and stylish interior. Boot space is generous for a compact car, offering around 316 liters, which can accommodate the daily luggage needs of a small family. The cabin's design and materials reflect a significant step up in quality from the previous generation.
Performance
Equipped with a range of engine options, the 2012 Focus generally provides a decent balance of power and fuel efficiency. The most common variants in Sri Lanka are likely to be the 1.6-liter petrol engines, offering a good mix of responsiveness and economy, essential in the local context of high fuel prices and varied driving conditions.
Ride Quality
The Focus is praised for its ride quality, combining comfort with an engaging driving experience. The suspension setup efficiently absorbs bumps and provides a smooth ride, while still maintaining enough stiffness to feel sporty and controlled during cornering.
Safety & Technology
This generation of the Focus came with improved safety features, including multiple airbags, anti-lock braking system (ABS), electronic stability control (ESC), and possibly Ford's SYNC system for higher trims. However, the specific features would depend on the trim and import specifications for the Sri Lankan market.
Ford Focus 2012 Price in Sri Lanka
As per the ikman's 3 months price data, the avg. price of used Ford Focus 2012 is LKR 5,800,000.
Ford Focus 2012 Pros
Engaging driving dynamics

High-quality interior with good comfort levels

Respectable fuel economy for its class
Ford Focus 2012 Cons
Ground clearance can be an issue on poorly maintained roads

Some interior controls can be complex to use

Resale value and maintenance costs could be high compared to Japanese counterparts
සංයුක්ත මෝටර් රථ කාණ්ඩයේ සුප්‍රසිද්ධ නාමයක් වන Ford Focus, 1998 දී හඳුන්වාදීමෙන් පසු පරම්පරා කිහිපයක් හරහා විකාශනය වී ඇත. 2012 Ford Focus මෙම මාලාවේ third generation එකට මේ වාහනේ අයත් වේ. එය සසඳන විට වඩාත් නවීන පෙනුමක් සහ නවීකරණය කරන ලද අංග සම්පූර්ණ ප්‍රතිනිර්මාණයකි. එහි පූර්වගාමීන්ට. මෙම පරම්පරාව ශ්‍රී ලංකාව වැනි වෙලඳපොලවල් ඇතුළුව, එහි ප්‍රමාණයේ සමතුලිතතාවය, කාර්යක්ෂමතාව සහ ප්‍රායෝගිකත්වය සඳහා අගය කරනු ලබන සංයුක්ත සෙඩාන් රථ ඇතුළුව ගෝලීය ආකර්ෂණය සඳහා කැපී පෙනේ.
2012 Focus dynamic සහ sporty exterior පෙනුමකින් සමන්විත වේ. Focus හි ground clearance එක සාමාන්‍යයෙන් 140mm ක් පමණ වන අතර, sporty handling සහ ශ්‍රී ලංකාවේ මාර්ගවල මධ්‍යස්ථ rough patch වලට මුහුණ දීමේ හැකියාව ඇත.Ford Focus 2012 comfortable සහ stylish interior එකක් ලබා දෙයි. කුඩා පවුලක දෛනික ගමන් අවශ්‍යතා සපුරාලිය හැකි ලීටර් 316ක් පමණ boot space එකක් ලබා දෙන සංයුක්ත මෝටර් රථයක් වේ.
මෙම වාහනය multiple airbag, anti-lock braking system (ABS), electronic stability control (ESC) සහ සමහර විට higher trims වල Ford's SYNC පද්ධතිය ඇතුළුව වැඩිදියුණු කළ ආරක්‍ෂිත විශේෂාංග සමඟින් පැමිණේ.
Ford Focus 2012 ශ්‍රී ලංකාවේ මිල
ikman හි මාස 3ක මිල දත්ත වලට අනුව සාමාන්‍යය Ford Focus 2012 හි මිල රුපියල් 5,800,000 වේ.
Ford Focus 2012 වාසි
ආකර්ශනීය රියදුරු ගතිකත්වය
හොඳ සුවපහසු මට්ටම් සහිත උසස් තත්ත්වයේ අභ්යන්තරය
එහි පන්තිය සඳහා ගෞරවනීය ඉන්ධන ආර්ථිකය
Ford Focus 2012 අවාසි
දුර්වල ලෙස නඩත්තු කරන ලද මාර්ගවල බිම් නිෂ්කාශනය ගැටළුවක් විය හැකිය
සමහර අභ්යන්තර පාලනයන් භාවිතා කිරීමට සංකීර්ණ විය හැක
නැවත විකුණුම් වටිනාකම සහ නඩත්තු වියදම් ඉහළ විය හැක
Ford Focus 2012 Grades
Basic infotainment
Manual air-condition
Standard safety features
Upgraded upholstery
Cruise control
Enhanced audio system
Leather seats
Dual-zone climate control
Advanced infotainment,
Frequently Asked Questions (FAQs)
Is the Ford Focus a good / reliable car?
As per our experts' review and rating, the Ford Focus has scored 7.5 out of 10. To find out more about whether the Ford Focus is well-suited to your specific needs, make sure to read our full review on it.
What factors should I consider when buying a used Ford Focus?
Here are some important factors you should consider before buying a used Ford Focus car:
Price / budget & financing
Vehicle maintenance history & reputation
Pre-purchase inspection & test drive
Ownership and vehicle title
Insurance
Lifestyle compatibility