Audi A1 2016 Review

02 Sep, 2023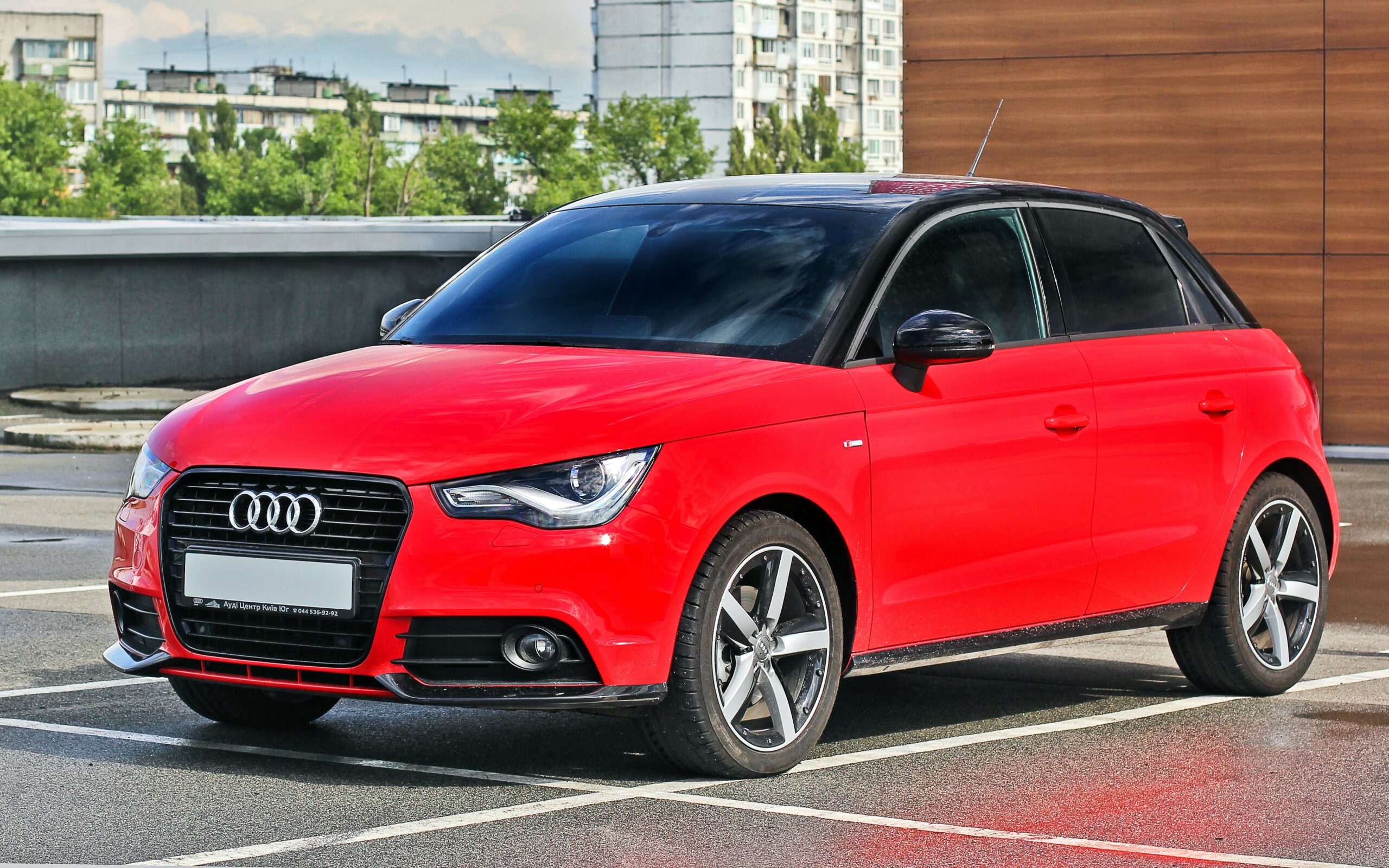 Looking for a stylish and compact luxury hatchback? The 2016 Audi A1 might just be the perfect choice for you. In this review, we'll explore the features, specifications, pros, and cons of the Audi A1 2016 model.
Exterior Design
The Audi A1 2016 boasts a sporty and distinctive exterior design. Despite its compact size, it exudes a premium aura, with Audi's signature front grille and sharp lines. Its small dimensions make it ideal for urban driving, effortlessly navigating through congested streets and tight parking spaces.
Interior Design
Step inside the Audi A1, and you'll be greeted by a well-crafted and stylish interior. High-quality materials and attention to detail are evident throughout the cabin. The layout is driver-focused, with easy-to-reach controls and an intuitive infotainment system. The A1 offers comfortable seating for four passengers, with ample front-seat space and reasonably comfortable rear seats for shorter journeys.
Performance
The 2016 Audi A1 offers a range of engine options, including petrol and diesel variants, catering to various driving preferences. It delivers a balanced mix of performance and efficiency, making it a versatile choice for different driving conditions.
In Town: The compact size of the A1 makes it an excellent choice for city driving. It's nimble, easy to maneuver, and provides a comfortable ride, even on rough city streets.
On the Highway: While primarily designed for urban use, the A1 performs admirably on highways, offering stability and a composed ride at higher speeds.
Ride Quality
The Audi A1 delivers a comfortable ride for both the driver and passengers, especially in the front seats. However, the rear seats may feel a bit cramped for taller passengers, and the suspension might transmit some road imperfections to the cabin.
Safety & Technology
Safety features in the 2016 Audi A1 include stability control, multiple airbags, and the option for additional safety tech such as parking sensors. In terms of technology, it offers an intuitive infotainment system, Bluetooth connectivity, and optional navigation.
The 2016 Audi A1 is a stylish and well-rounded luxury hatchback, perfect for urban dwellers. It combines Audi's renowned build quality with a compact and efficient package, making it an attractive choice for those seeking a small yet sophisticated car for city living.
Audi A1 2016 Price in Sri Lanka
As per the ikman's 3 months price data, the avg. price of used Audi A1 2016 is LKR 8,210,000.
Audi A1 2016 Pros
Sporty and premium design

High-quality interior materials

Agile and maneuverable for city driving

Audi's reputation for reliability
Audi A1 Cons
Limited rear-seat space for taller passengers

Some advanced tech features may be optional

Smaller cargo capacity compared to larger hatchbacks
Audi A1 යනු ප්‍රථම වරට 2010 දී හඳුන්වා දෙන ලදpremium hatchback රථයකි. එය Audi හි කුඩාම මෝටර් රථය වන අතර තරුණ සහ නාගරික ගැනුම්කරුවන් ඉලක්ක කර ඇත. A1 body styles තුනකින් ලබා ගත හැකිය: three-door hatchback, five-door sportback සහ cabriolet.A1 generations දෙකක් නිෂ්පාදනය කර ඇත. first generation 2010 සිට 2018 දක්වා නිෂ්පාදනය කරන ලද අතර, second generation 2018 දී හඳුන්වා දෙන ලදී. 2016 Audi A1 හි second generation අයත් වේ.
A1 interior stylish සහ well equipped. high quality materials සහ ගැලපෙන සහ නිමාව විශිෂ්ටයි. ආසන සුවපහසු වන අතර මගීන්ට සහ භාණ්ඩ ප්‍රවාහනය සඳහා ඕනෑ තරම් ඉඩකඩ තිබේ. A1 7-inch touchscreen infotainment system, six-speaker sound system සහ Bluetooth connectivity සමඟ සමන්විත වේ.
A1 හි බාහිර පෙනුම sporty සහ stylish ය. ඉදිරිපස කෙළවර විශාල Singleframe grille දැකිය හැකිය. ප්‍රධාන ලාම්පු LED තාක්ෂණයෙන් ලබා ගත හැකිය. A1 හි sloping roofline සහ wide stance ඇත, එය dynamic පෙනුමක් ලබා දෙයි. Audi A1 121 mm ground clearance එකක් ඇත.920 litres boot space එකක් වාහනේ තියෙනවා.
2016 Audi A1 විවිධ ධාවන මනාපයන් සඳහා පෙට්‍රල් සහ ඩීසල් ප්‍රභේද ඇතුළුව එන්ජින් විකල්ප රාශියක් ඉදිරිපත් කරයි. එය කාර්ය සාධනය සහ කාර්යක්ෂමතාවයේ සමතුලිත මිශ්‍රණයක් ලබා දෙයි, එය විවිධ රියදුරු තත්වයන් සඳහා බහුකාර්ය තේරීමක් කරයි.2016 Audi A1 හි ආරක්ෂිත විශේෂාංග අතර stability control, multiple airbag සහ parking sensors වැනි අමතර ආරක්ෂණ තාක්ෂණය සඳහා විකල්පය ඇතුළත් වේ. තාක්‍ෂණය සම්බන්ධයෙන් ගත් කල, එය intuitive infotainment system, Bluetooth connectivity සහ optional navigation ඉදිරිපත් කරයි.
Audi A1 වාසි
ක්‍රීඩාශිලී සහ premium නිර්මාණය
උසස් තත්ත්වයේ අභ්යන්තර සැකසුම
සුවපහසු ගමනාත්යක්
Audi A1 අවාසි
උස මගීන් සඳහා සීමිත පසුපස ආසන ඉඩ
සමහර උසස් තාක්ෂණික විශේෂාංග විකල්ප විය හැක
විශාල හැච්බැක් වලට සාපේක්ෂව කුඩා භාණ්ඩ භාණ්ඩ රැගෙන යාමේ ධාරිතාව අවමය
Audi A1 Grades
15-inch alloy wheels
Air conditioning
Bluetooth connectivity
Audi MMI infotainment system
16-inch alloy wheels
Sport seats with contrasting stitching
Sport suspension
17-inch alloy wheels
S line exterior styling
Sport suspension
Front sports seats
Frequently Asked Questions (FAQs)
Is the Audi A1 a good / reliable car?
As per our experts' review and rating, the Audi A1 has scored 7.4 out of 10. To find out more about whether the Audi A1 is well-suited to your specific needs, make sure to read our full review on it.
What is the maximum power and maximum torque of the Audi A1?
In the Audi A1, the maximum power is 95 ps and maximum torque is 16 kgm.
What is the riding capacity of the Audi A1?
The riding capacity of the Audi A1 is 4 Seater.
What is the engine capacity of the Audi A1?
The engine capacity of the Audi A1 is 999 cc.
What factors should I consider when buying a used Audi A1?
Here are some important factors you should consider before buying a used Audi A1 car:
Price / budget & financing
Vehicle maintenance history & reputation
Pre-purchase inspection & test drive
Ownership and vehicle title
Insurance
Lifestyle compatibility
Audi A1 2016 Specifications
| | |
| --- | --- |
| Model | Audi A1 |
| Launch Year | 2016 |
| Origin Country | Germany |
| Body Type | Hatchback |
| Doors | 3 |
| Riding Capacity | 4 Seater |
| Model Code | DBA-8XCHZ |
| Overall Length | 3985 mm |
| Overall Width | 1740 mm |
| Overall Height | 1425 mm |
| Wheelbase | 2465 mm |
| Tread Front | 1475 mm |
| Tread Rear | 1470 mm |
| Interior Length | 0 mm |
| Interior Width | 0 mm |
| Interior Height | 0 mm |
| Weight | 1120 kg |
| Engine Model | CHZ |
| Maximum Power | 95 ps |
| Maximum Power | 70 kw |
| Maximum Power | 0 rpm |
| Max. Torque KGM | 16 kgm |
| Max. Torque Nm | 160 Nm |
| Max. Torque RPM | 0 rpm |
| Engine Capacity | 999 cc |
| Bore | 75 |
| Stroke | 76.4 |
| Compression Ratio | 10.3 |
| Fuel Tank Capacity | 45 L |
| Min. Turning Radius | 5.0 |
| Tires Size Front | 185/60R15 |
| Tires Size Rear | 185 |
| Driving Wheel | FF |