Volkswagen Golf 2009 Review

15 Aug, 2023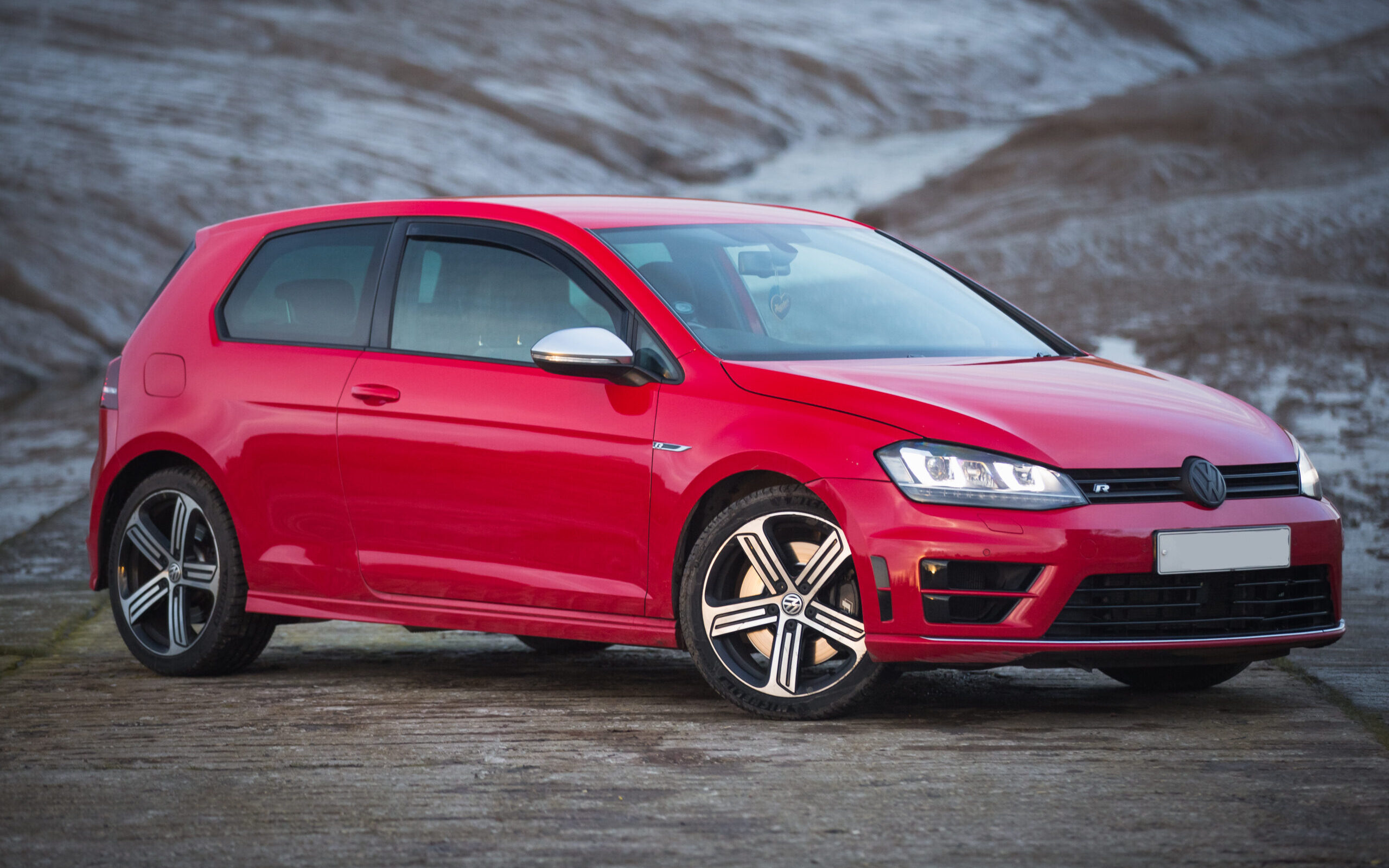 The 2009 Volkswagen Golf is a compact car that has gained a reputation for its quality and performance. With its sleek design and reliable build, the Golf offers a comfortable and enjoyable driving experience. Let's take a closer look at its features and overall performance.
Exterior Design
The Golf 2009 boasts a stylish and timeless design. It features aerodynamic lines and a well-proportioned body, giving it a sporty yet refined appearance. The car is equipped with 16-inch alloy wheels that add to its overall appeal. It comes with both front and rear fog lights, providing enhanced visibility in adverse weather conditions.
Interior Design
Step inside the Golf, and you'll find a well-crafted and ergonomic interior. The cabin offers ample space for both the driver and passengers, ensuring a comfortable ride. The center console is thoughtfully designed and houses various controls and features. The seats are upholstered in high-quality cloth material, providing a pleasant seating experience. The Golf comes with manual air conditioning, allowing you to set the desired temperature for a cozy environment.
Performance
The Golf 2009 delivers impressive performance on the road. It is equipped with a range of engine options to suit different driving preferences. The power output varies depending on the engine variant, providing a good balance between fuel efficiency and power. The Golf offers responsive handling and precise steering, making it a joy to drive on both city streets and highways. The acceleration from 0 to 60 mph is achieved in a quick and smooth manner, contributing to an enjoyable driving experience.
Safety and Technology
Volkswagen prioritizes safety, and the Golf is no exception. It comes with a comprehensive set of safety features, including multiple airbags for the driver and passengers. Additionally, the Golf incorporates electronic stability control, which helps prevent skidding and improves stability during cornering. The car also features an advanced braking system, ensuring efficient and reliable stopping power. Furthermore, the Golf is equipped with a key less entry system for convenience and ease of use.
Volkswagen Golf Pros
Timeless and stylish exterior design

Comfortable and well-designed interior

Good performance and handling

Comprehensive safety features

Keyless entry system for convenience
Volkswagen Golf Cons
Limited cargo space compared to some rivals

Some engine variants may have lower fuel efficiency
Volkswagen Golf යනු 2009 දී ප්‍රථම වරට නිකුත් කරන ලද compact hatchback රථයකි. එය two-door සහ four-door body styles දෙකෙන්ම ලබා ගත හැකිය.
Volkswagen Golf 2009 හි exterior පෙනුම එහි sleek සහ modern design එකකින් සමන්විත වේ. ඉදිරිපස කෙළවර විශාල grill සහ swept-back headlights මගින් අමුතුම පෙනුමක් Volkswagen Golf වාහනෙට ලැබී ඇති අතර පසුපස කෙළවර එහි simple tail lights ද යුක්ත වනවා.Volkswagen Golf 2009 වාහනය විවිධ වර්ණවලින් ලබාගත හැකිය. එය අඟල් 5.7 ක ground clearance එකක් ඇති අතර එය නගර වීදිවල සහ මහාමාර්ගවල රිය පැදවීම සඳහා හොඳය.
Volkswagen Golf 2009 වාහනේ interior පෙනුම stylish සහ comfortable. ආසන supportive සහ හොඳින් cushion කර ඇති අතර, high quality materials ඒ සඳහා භාවිත කර තිබෙනවා.Volkswagen Golf interior එක soft-touch plastics සහ fabric upholstery ඇතුළු විවිධ ද්‍රව්‍ය වලින් නිමවා ඇතරියදුරුට පහසුවෙන් ළඟා විය හැකි පරිදි පාලනයන් සහිත dashboard එකක් තමයි මේ වාහනේ තියෙන්නේ.
15-inch හෝ 16-inch alloy wheels වලින් මේ වාහනේ ලබා ගන්න පුලුවන්.101.1 inches wheelbase එකක් තමයි Volkswagen Golf 2009 වාහනේ තියෙන්නේ.
Volkswagen Golf වාසි
කාලානුරූපී හා හැඩකාර බාහිර නිර්මාණය
සුවපහසු සහ හොඳින් සැලසුම් කර ඇති අභ්යන්තරය
හොඳ කාර්ය සාධනය සහ හැසිරවීම
සවිස්තරාත්මක ආරක්ෂක ලක්ෂණ
පහසුව සඳහා යතුරු රහිත ඇතුල්වීමේ පද්ධතිය
Volkswagen Golf අවාසි
සීමිත භාණ්ඩ ඇහිරිමේ ඉඩ
සමහර එන්ජින් ප්‍රභේදවල ඉන්ධන කාර්යක්ෂමතාව අඩු විය හැක
Volkswagen Golf Grades
Volkswagen Golf
Trendline
Power windows
Remote central locking
Dual front airbags
Traction control
Volkswagen Golf
Comfortline
Front fog lights
6-speaker sound system
Heated front seats
Leather-wrapped steering wheel
Leatherette upholstery
Rain-sensing windshield wipers
Park Distance Control
17-inch alloy wheels
Frequently Asked Questions (FAQs)
Is the Volkswagen Golf a good / reliable car?
As per our experts' review and rating, the Volkswagen Golf has scored 8 out of 10. To find out more about whether the Volkswagen Golf is well-suited to your specific needs, make sure to read our full review on it.
What is the maximum power and maximum torque of the Volkswagen Golf?
In the Volkswagen Golf, the maximum power is 122 ps and maximum torque is 20 kgm.
What is the riding capacity of the Volkswagen Golf?
The riding capacity of the Volkswagen Golf is 5 Seater.
What is the engine capacity of the Volkswagen Golf?
The engine capacity of the Volkswagen Golf is 1389 cc.
What factors should I consider when buying a used Volkswagen Golf?
Here are some important factors you should consider before buying a used Volkswagen Golf car:
Price / budget & financing
Vehicle maintenance history & reputation
Pre-purchase inspection & test drive
Ownership and vehicle title
Insurance
Lifestyle compatibility
Volkswagen Golf 2009 Specifications
| | |
| --- | --- |
| Model | Volkswagen Golf |
| Launch Year | 2009 |
| Origin Country | Germany |
| Body Type | Hatchback |
| Doors | 5 |
| Riding Capacity | 5 Seater |
| Model Code | ABA-1KCAX |
| Overall Length | 4210 mm |
| Overall Width | 1790 mm |
| Overall Height | 1485 mm |
| Wheelbase | 2575 mm |
| Tread Front | 1535 mm |
| Tread Rear | 1510 mm |
| Interior Length | 0 mm |
| Interior Width | 0 mm |
| Interior Height | 0 mm |
| Weight | 1290 kg |
| Engine Model | CAX |
| Maximum Power | 122 ps |
| Maximum Power | 90 kw |
| Maximum Power | 5000 rpm |
| Max. Torque KGM | 20 kgm |
| Max. Torque Nm | 200 Nm |
| Max. Torque RPM | 0 rpm |
| Engine Capacity | 1389 cc |
| Bore | 77 |
| Stroke | 75.6 |
| Compression Ratio | 10.0 |
| Fuel Tank Capacity | 55 L |
| Min. Turning Radius | 5.0 |
| Tires Size Front | 205/55 R16 |
| Tires Size Rear | 205 |
| Driving Wheel | FF |
Volkswagen Golf Cars

Auto parts for Volkswagen Cars