Toyota Tercel 1994 Review

06 Nov, 2023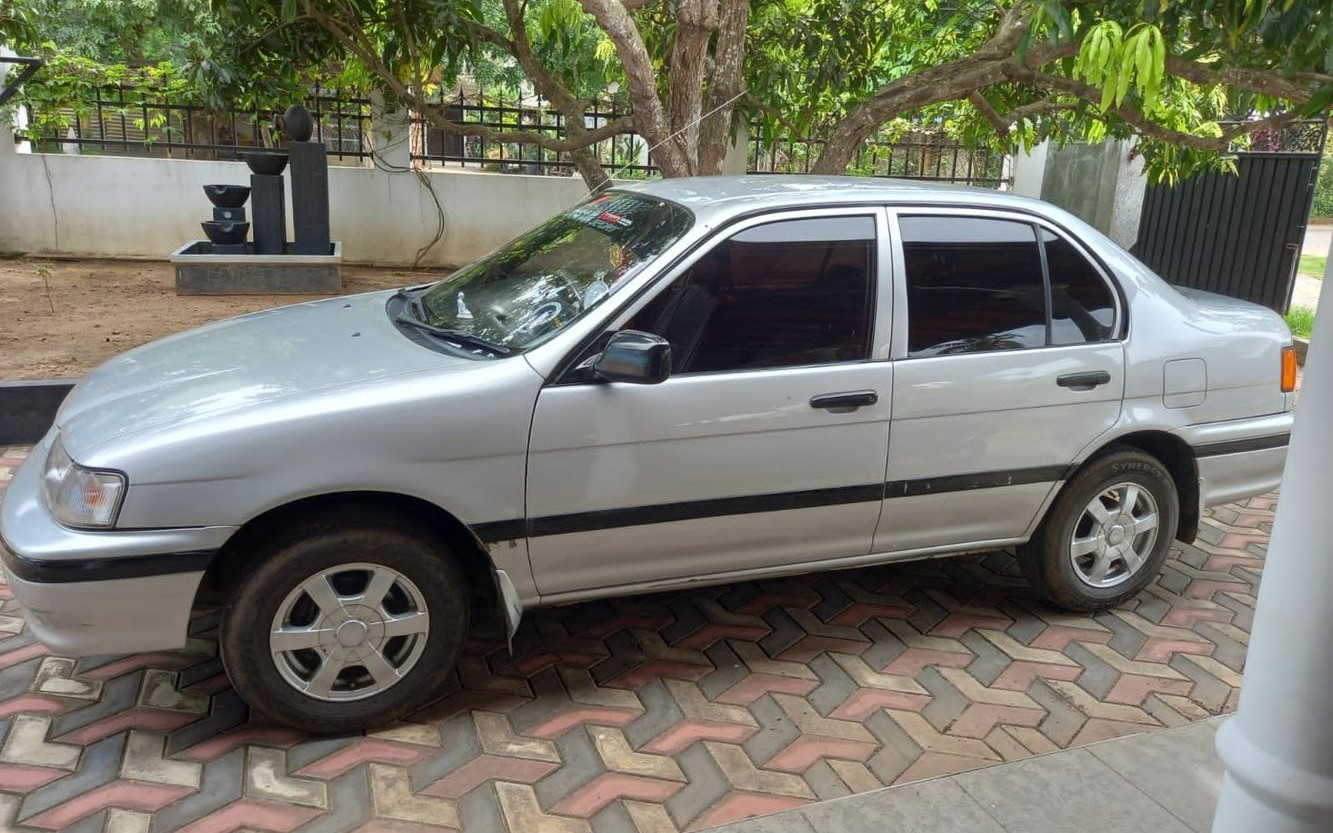 The Toyota Tercel, known for its reliability and economical nature, made its debut in the 1970s. By 1994, the car was part of its fifth and final generation which ran from 1994 to 1999. Throughout its existence, the Tercel saw five distinct generations.
Exterior Design
The 1994 Tercel adopted a more streamlined and aerodynamic design than its predecessors, with rounded corners and fewer sharp angles. The front grille was minimalistic, complemented by clear headlamp clusters. The ground clearance for the Tercel was typical of compact cars of that era, around 150mm.
Interior Design
The interior of the Tercel was modest but functional. Emphasis was placed on maximizing space and ensuring practicality. The dashboard layout was straightforward, with easy-to-read gauges. The boot space was adequate for a compact sedan of its time, offering roughly 320 liters of cargo space.
Performance
Powered primarily by a 1.5L 4-cylinder engine, the Tercel was never meant to be a powerhouse. However, it provided sufficient power for city driving and occasional highway trips. The car was recognized more for its fuel efficiency than its power output.
Ride Quality
The Tercel's ride was comfortable for its class, with a suspension designed for city commuting. While not particularly sporty, it was nimble enough for tight parking spaces and city maneuvers.
Safety & Technology
Being a budget-friendly car from the 90s, the Tercel came with basic safety features like front airbags and seatbelts. There wasn't a heavy emphasis on tech, but the essentials like an AM/FM radio and air conditioning were present in most trims.
Toyota Tercel 1994 Price in Sri Lanka
As per the ikman's 3 months price data, the avg. price of used Toyota Tercel 1994 is LKR 1,485,000.
Toyota Tercel 1994 Pros
Reliable and durable

Fuel-efficient

Affordable maintenance
Toyota Tercel 1994 Cons
Basic interior amenities

Limited advanced safety features

Not particularly powerful
Toyota Tercel, එහි විශ්වසනීයත්වය සහ ආර්ථිකමය ස්වභාවය සඳහා ප්රසිද්ධියට පත් වූ අතර, 1970 ගණන්වලදී එහි පළමු වාහනය නිකුත් විය. 1994 වන විට, මෝටර් රථය එහි පස්වන සහ අවසාන පරම්පරාවේ කොටසක් වූ අතර එය 1994 සිට 1999 දක්වා දිව ගියේය. එහි පැවැත්ම පුරාම, Tercel එකිනෙකට වෙනස් පරම්පරා පහකින් සමන්විත විය.
1994 Tercel streamline සහ aerodynamic design සහිත එහි පූර්වගාමීන්ට වඩා වඩාත් විධිමත් සහ වායුගතික සැලසුමක් අනුගමනය කළේය. front grill එක අවම වූ අතර clear headlamp cluster වලින් සමන්විත විය. Tercel සඳහා ground clearance එක එම කාලයේ compact මෝටර් රථයක තිබෙන ප්‍රමාණය තිබේ. එනම් මෙහි ground clearance එක 150mm පමණ වේ.
Tercel interior සුවපහසු විදිහට ගමන් කළ හැකි ආකාරයට නිර්මාණය කර ඇත. හොඳ legroom සහ headroom ඉඩක් පවතී. dashboard එක layout එක සරල වූ අතර, පහසුවෙන් කියවිය හැකි gauges ඇත. boot space එක එම කාලයේ සංයුක්ත සෙඩාන් රථයක් සඳහා ප්‍රමාණවත් වූ අතර දළ වශයෙන් ලීටර් 320ක භාණ්ඩ ඉඩ ප්‍රමාණයක් ලබා දෙන ලදී.
90 දශකයේ සිට මුදලට හිතකර මෝටර් රථයක් වූ Tercel ඉදිරිපස එයාර් බෑග් සහ ආසන පටි වැනි මූලික ආරක්‍ෂිත විශේෂාංග සමඟින් පැමිණියේය. තාක්‍ෂණය පිළිබඳ දැඩි අවධාරණයක් නොතිබුණද, AM/FM රේඩියෝවක් සහ වායුසමීකරණය වැනි අත්‍යවශ්‍ය දෑ තිබේ.
Toyota Tercel 1994 ශ්‍රී ලංකාවේ මිල
ikman හි මාස 3ක මිල දත්ත වලට අනුව සාමාන්‍යය Toyota Tercel 1994 හි මිල රුපියල් 1,485,000 වේ.
Toyota Tercel 1994 වාසි
විශ්වසනීය හා කල් පවතින
ඉන්ධන කාර්යක්ෂම
දැරිය හැකි නඩත්තු
Toyota Tercel 1994 අවාසි
මූලික අභ්යන්තර පහසුකම්
සීමිත උසස් ආරක්ෂණ විශේෂාංග
විශේෂයෙන් බලවත් නොවේ
Toyota Tercel 1994 Grades
Manual transmission
Basic AM/FM radio
Cloth seats
Optional automatic transmission
Upgraded upholstery
Optional air conditioning
Frequently Asked Questions (FAQs)
Is the Toyota Tercel a good / reliable car?
As per our experts' review and rating, the Toyota Tercel has scored 6.4 out of 10. To find out more about whether the Toyota Tercel is well-suited to your specific needs, make sure to read our full review on it.
What is the maximum power and maximum torque of the Toyota Tercel?
In the Toyota Tercel, the maximum power is 88 ps and maximum torque is 12 kgm.
What is the riding capacity of the Toyota Tercel?
The riding capacity of the Toyota Tercel is 5 Seater.
What is the engine capacity of the Toyota Tercel?
The engine capacity of the Toyota Tercel is 1331 cc.
What factors should I consider when buying a used Toyota Tercel?
Here are some important factors you should consider before buying a used Toyota Tercel car:
Price / budget & financing
Vehicle maintenance history & reputation
Pre-purchase inspection & test drive
Ownership and vehicle title
Insurance
Lifestyle compatibility
Toyota Tercel 1994 Specifications
| | |
| --- | --- |
| Model | Toyota Tercel |
| Launch Year | 1994 |
| Origin Country | Japan |
| Body Type | Saloon/Sedan |
| Doors | 3 |
| Riding Capacity | 5 Seater |
| Model Code | E-EL51 |
| Overall Length | 3915 mm |
| Overall Width | 1660 mm |
| Overall Height | 1370 mm |
| Wheelbase | 2380 mm |
| Tread Front | 1400 mm |
| Tread Rear | 1430 mm |
| Interior Length | 1750 mm |
| Interior Width | 1395 mm |
| Interior Height | 1160 mm |
| Weight | 820 kg |
| Engine Model | 4E-FE |
| Maximum Power | 88 ps |
| Maximum Power | 65 kw |
| Maximum Power | 5600 rpm |
| Max. Torque KGM | 12 kgm |
| Max. Torque Nm | 116 Nm |
| Max. Torque RPM | 4600 rpm |
| Engine Capacity | 1331 cc |
| Bore | 74 |
| Stroke | 77.4 |
| Compression Ratio | 10.0 |
| Fuel Tank Capacity | 45 L |
| Min. Turning Radius | 4.5 |
| Tires Size Front | 155SR13 |
| Tires Size Rear | 155 |
| Driving Wheel | FF |