Nissan X-Trail 2015 Review

31 Jul, 2023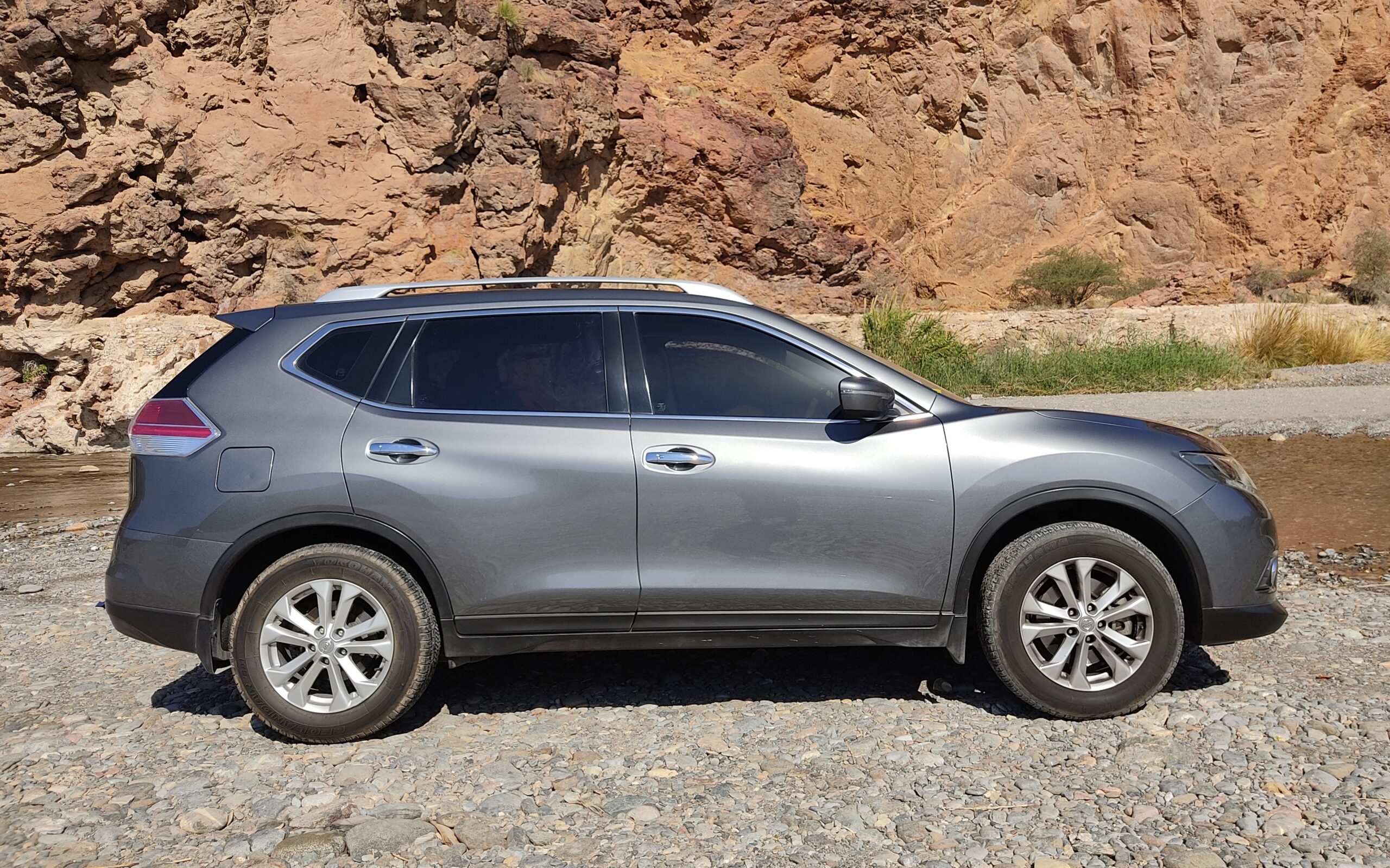 Many Japanese automakers were enticed by the idea of a compact crossover SUV in the early 2000s. Nissan produced the first tiny crossover in the year 2000. Hence, the Nissan X-trail became the company's first compact crossover. The X-trail may be found in the first generation from 2000 to 2007 and the second version from 2007 to 2013. The Nissan X-trail 3rd generation, which we will discuss today with the CarsGuide crew, has been on the market since 2014.
Exterior Design
When it comes to the outside of the Nissan X-trail, we may observe that it has a sporty and elegant appearance.There are also headlights with a sporty, aggressive appearance. Fog lights are placed below them, surrounded by a chrome ring. It provides this vehicle a sportier appearance.
Furthermore, sensors can be observed in the bumpers. The shell also includes the V-shaped trademark grille that is distinctive to Nissan. The shape of the vehicle was designed with aerodynamics in mind. It has 210mm of ground clearance.
Furthermore, the exterior design of the Nissan X-trail, which was built for off-road travel, gives it an excellent off-road appearance.
Interior Design
When looking at the interior of the Nissan x-trail 2015, a chrome plated leather interior can be observed. Talking about the seats, a good holder made of leather and thigh support have also been provided. Therefore, even a long journey can be a comfortable one.
We can see an advanced drive assist display and cruise control in this variant. The steering wheel is a multi-functional design.
Furthermore, since good storage areas have been provided, people who're in front can carry their belongings without any problem.
If we talk about the passenger area, it provides a comfortable feeling on trips. Like the front, two separate air vents have been provided for the comfort of the rear passengers as well. The passenger area has been designed so that three people can fit in. You can turn the middle seat of the passenger area into a hand rest if desired.
The boot space of Nissan X trail is 565 liters.
Performance
The 2.5L inline 4 engine powers the 2015 Nissan X-trail. It has 169.0 horsepower and 166.7 pound-feet of torque. It is equipped with an automatic transmission. In cities, the fuel efficiency is approximately 8.3L/100km.
This model also accelerates from zero to 60 mph in 7.2 seconds.
Ride Quality
It's incredibly simple to drive. There is also a high level of stability. Outside noise is really minimal while driving. The 2015 Nissan X-trail may be driven in both, standard and sport modes. As previously said, the Nissan X-trail is built to travel on rough roads. As a result, you can travel comfortably on rugged roads without tiring.
Safety and Technology
The 2015 Nissan X-Trail received all five stars from the ANCAP safety assessment.
There are also twin frontal airbags, side chest airbags, and side head airbags (curtains). Furthermore, it has antilock brakes, electronic brake distribution, electronic stability control, and Autonomous Emergency Braking.
Nissan X-Trail 2015 Price in Sri Lanka
As per the ikman's 3 months price data, the avg. price of used Nissan X-Trail 2015 is LKR 9,113,889.
Nissan X-Trail Pros
Quiet and comfortable cabin

Good safety

Good fuel economy

Smooth and confident driving experience

Worth its price
Nissan X-Trail Cons
Lack of performance from the power plant

Failures in the gearbox

No GPS updates

Faulty fuel injector

Transmission problems
බොහෝ ජපන් මෝටර් රථ නිෂ්පාදකයින් 2000 ගණන්වල මුල් භාගයේදී compact crossover SUV රථයක් පිළිබඳ අදහසට ආකර්ෂණය විය. Nissan විසින් 2000 වර්ෂයේදී ප්‍රථම කුඩා Crossover නිෂ්පාදනය කරන ලදී. එබැවින් Nissan X-trail එම සමාගමේ පළමු compact crossover වාහනය බවට පත් විය. X-trail 2000 සිට 2007 දක්වා first generation එකෙන් සහ 2007 සිට 2013 දක්වා second version එකෙන් සොයාගත හැකිය. අපි අද CarsGuide ඉදිරිපත් කරන Nissan X-trail අයිති වෙන්නේ 2014 සිට වෙළඳපලට නිකුත් වුණ 3rd generation එකට අයිති වාහනයක් විදිහටයි.
Nissan X-trail හි exterior එක, sporty සහ elegant පෙනුමක් ඇති බව අපට නිරීක්ෂණය කරන්න පුලුවන්. sporty, aggressive පෙනුමක් සහිත headlights ද ඇත. chrome ring එකකින් වට වූ fog lights ඒවාට පහළින් දැකගත හැකිය. තවද, bumper තුළ sensors නිරීක්ෂණය කළ හැකිය. shell වල Nissan සඳහා සුවිශේෂී වූ V-shaped grille ද ඇතුළත් වේ. වාහනය නිර්මාණය කර ඇත්තේ aerodynamics හැඩයටය. එය 210mm ground clearance එකකින් සමන්විත වේ. තවද, මාර්ගයෙන් පිටත ගමන් කිරීම සඳහා ඉදිකරන ලද Nissan X-trail හි බාහිර සැලසුම, එය විශිෂ්ට මාර්ගයෙන් පිටත පෙනුමක් ලබා දෙයි.
Nissan x-trail 2015 Interior design එක, chrome plated leather interior එකක් නිරීක්ෂණය කළ හැකිය. ආසන ගැන කතා කරන විට, leather සහ thigh ආධාරකයක් ද ලබා දී ඇත. එමනිසා, දිගු ගමනක් වුවද සුවපහසු ගමනක් විය හැකිය.
Nissan x-trail 2015 වාහනයේ advanced drive assist display සහ cruise control අපට දැකගත හැකිය. Multi-functional steering wheel එකක් තමයි මේ වාහනේ තියෙන්නේ.
Nissan X trail passenger area එක comfortable feel එකක් යන අයට ලබා දෙයි. ඉදිරිපස මෙන්ම, පසුපස මගීන්ගේ පහසුව සඳහා වෙනම air vents දෙකක් ලබා දී ඇත. මගී ප්‍රදේශය නිර්මාණය කර ඇත්තේ පුද්ගලයන් තිදෙනෙකුට ගැළපෙන පරිදිය.ඔබට අවශ්‍ය නම් මගී ප්‍රදේශයේ මැද ආසනය arm rest එකක් බවට පත් කළ හැකිය.Nissan X trail හි 565 litres boot space එකක් තියෙනවා.
Nissan X-Trail 2015 ශ්‍රී ලංකාවේ මිල
ikman හි මාස 3ක මිල දත්ත වලට අනුව සාමාන්‍යය Nissan X-Trail 2015 හි මිල රුපියල් 9,113,889 වේ.
Nissan X-Trail Grades
17-inch Steel Wheels
RearView Monitor
Bluetooth Hands-Free Phone System
Power Panoramic Moonroof
Nissan Connect with Navigation and Mobile Apps
Leather-Appointed Seats
Intelligent Cruise Control
Nissan Navigation System
Nissan X-Trail Premium
SL Premium
19-inch Aluminum Alloy Wheels
Power Liftgate
Around View® Monitor, Bose® Audio System
Nissan X-Trail Video Review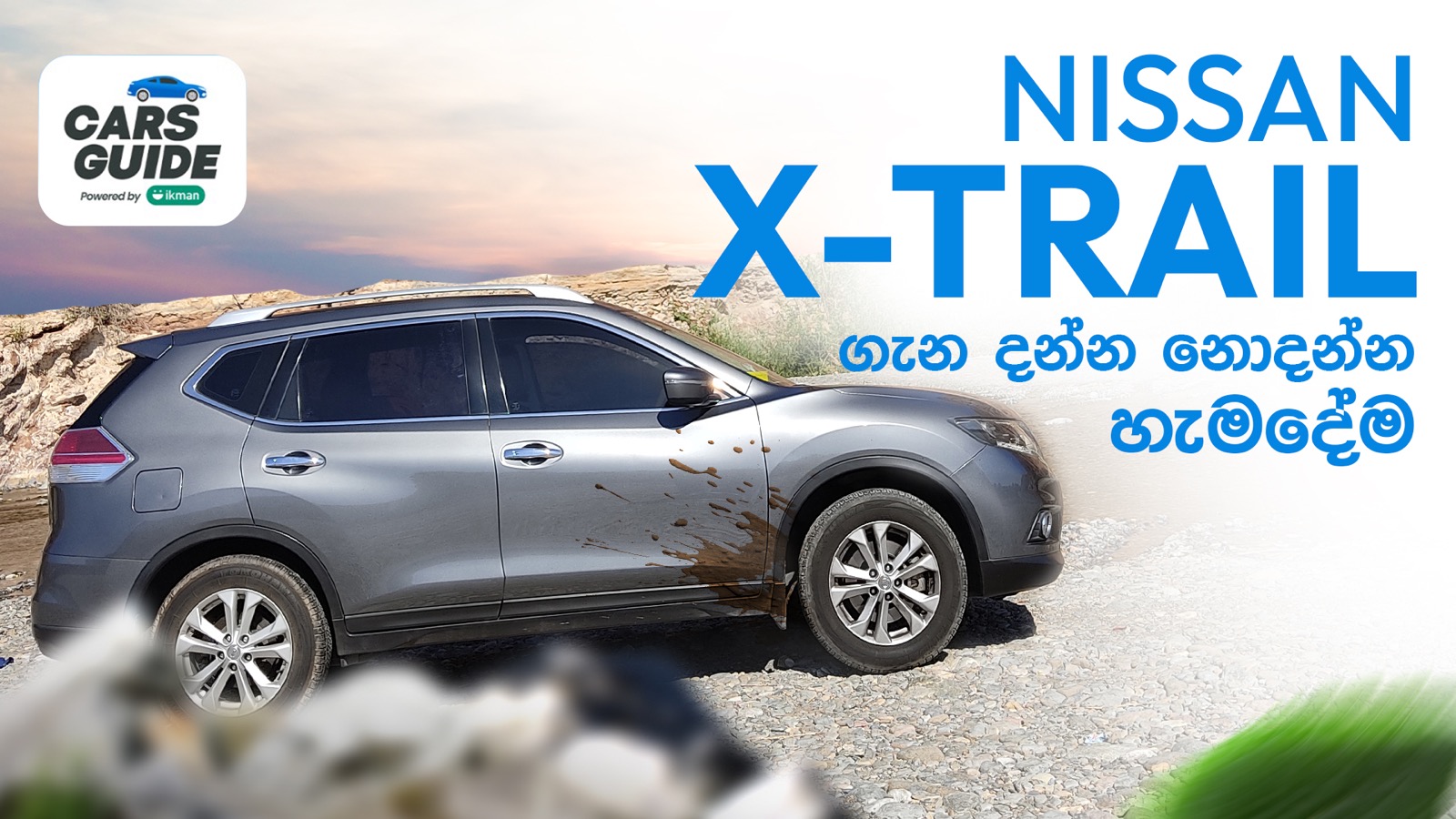 31 Jul, 2023 - NISSAN X-TRAIL ගැන දන්න නොදන්න හැමදේම! 🚗🔍 Here's our in-depth review of one of the best Crossover Utility Vehicles (CUVs) in its price range - the NISSAN X-TRAIL! 🚗🔥
Frequently Asked Questions (FAQs)
Is the Nissan X-Trail a good / reliable car?
As per our experts' review and rating, the Nissan X-Trail has scored 7.5 out of 10. To find out more about whether the Nissan X-Trail is well-suited to your specific needs, make sure to read our full review on it.
What is the price of the Nissan X-Trail?
The price range of the Nissan X-Trail in Sri Lanka is LKR
8.8 Mn
to
10.2 Mn
. To compare prices of the Nissan X-Trail, based on the condition, mileage and year of manufacture, check out the Nissan X-Trail listings on ikman
for sale
.
What factors should I consider when buying a used Nissan X-Trail?
Here are some important factors you should consider before buying a used Nissan X-Trail car:
Price / budget & financing
Vehicle maintenance history & reputation
Pre-purchase inspection & test drive
Ownership and vehicle title
Insurance
Lifestyle compatibility