Jeep Grand Cherokee 2007 Review

17 Jul, 2023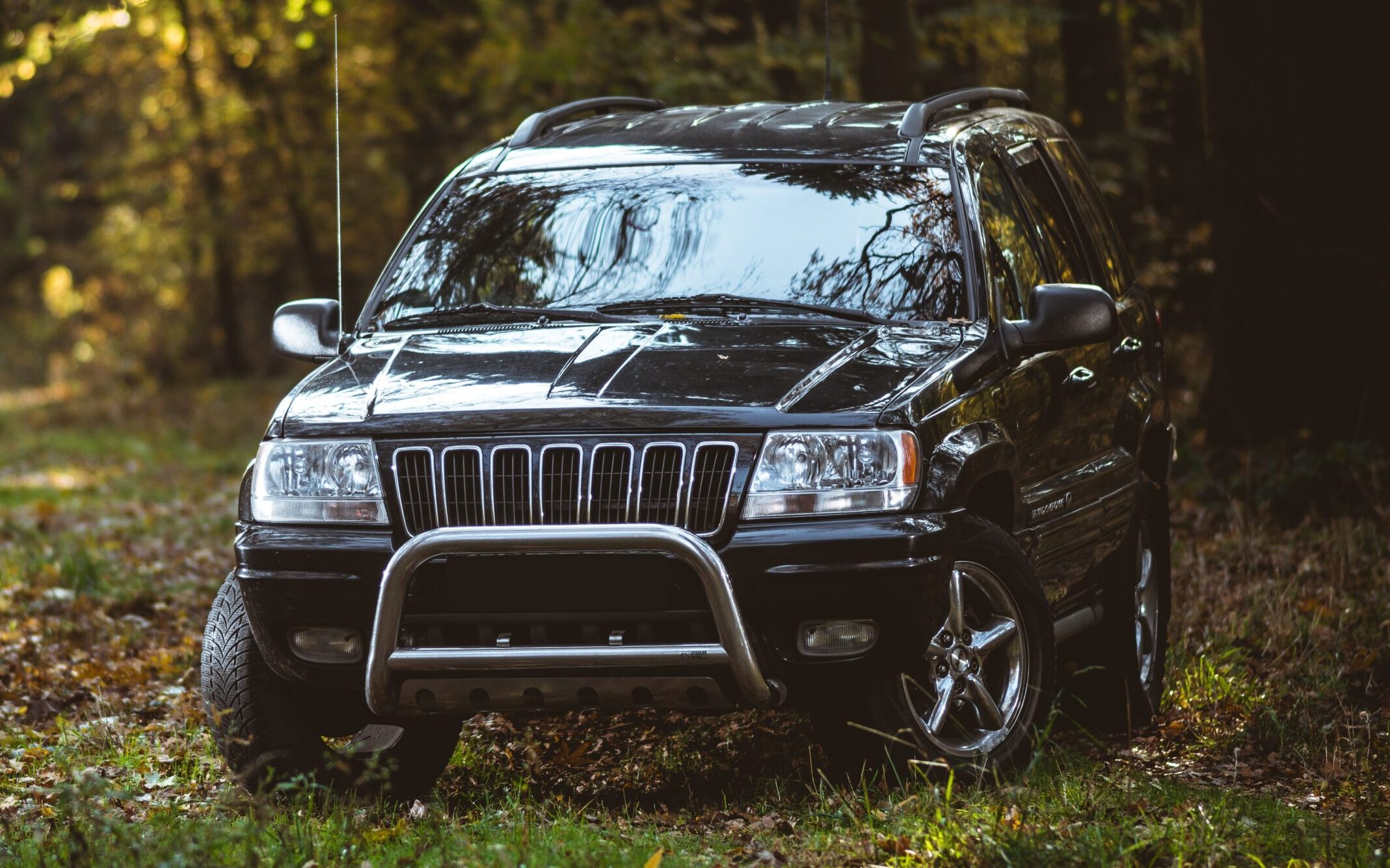 Even if we find a vehicle that can go off-road, we seldom travel on the exact course. However, the Jeep Grand Cherokee 2007 keeps us on track even when we go off-road. As a result, 87% of drivers recommend this vehicle. Its basic warranty and powertrain warranty are both three years or 36,000 miles. The body type is of a SUV, which allows a lasting impact.Surprisingly, the 2007 Jeep Grand Cherokee can do all of the above at the same time. So, today, CarsGuide will be reviewing the 2007 Jeep Grand Cherokee.
Exterior Design
The exterior of this Grand Cherokee Jeep comes with automatically dimmed Smart Beam lighting and an off-road package. The boot has a capacity of 782 litres.
Furthermore, because there are different hues available, you can choose the Grand Cherokee Jeep in your preferred color.
Interior Design
A rack and pinion steering wheel are used. This is a steering wheel with tilt adjustment.There are two rows of seats that are quite spacious. Five people can comfortably sit because there are five seats. Reading gauges are easily noticed as they are logically placed switch gears. It also has an AM/FM stereo in-dash with a single CD player and six speakers, remote-controlled door locks, power windows, and cruise control.
The panel fitting and finishes are both very appealing. Whatever is within this Jeep is incredibly simple to operate.Furthermore, the Jeep Grand Cherokee has a comfortable interior
Performance
When it comes to the engine, the Jeep has a new 3-liter Common Rail Diesel engine and a 4.7-liter V8 engine with flex-fuel capability.
The Common Rail Diesel engine is offered in two trim levels: Limited and Overland. It also produces 215 horsepower and 376 pound-feet of torque. The most noteworthy benefit is an increase in fuel economy of up to 30%. The Grand Cherokee Jeep can tow 7400 pounds when equipped with a diesel engine.
You have the option of filling up with E85, a corn-distilled blend with an ethanol content of 85%. It has a 0-60 mph acceleration time of less than 5 seconds.
Ride Quality
The Jeep Grand Cherokee provides a smooth and appealing driving experience. This suspension effectively eliminates road imperfections.
Since all-wheel drive grabs hit the road surface strongly, the Jeep accelerates easily on such routes. Because the Jeep Grand Cherokee is an off-road vehicle, it gives us the reliability we want when traveling off-road.
Safety and Technology
Side curtain airbags with a roll-detection system, four-wheel anti-lock brakes, and stability control are among the safety features. So, you don't have to be concerned about security.
Swinging and body rolling is extremely rare while traveling. When reversing, the rear-view camera comes in handy.
In Jeep Safety rating, frontal and side-impact crash tests, it received a perfect five-star rating. So, safety is guaranteed!
Jeep Grand Cherokee 2007 Price in Sri Lanka
The price of the Jeep Grand Cherokee 2007 in Sri Lanka is in the range of LKR 5.3 Mn to 6.5 Mn. However, the most recent market price indications can be found on ikman.
As per the ikman's historical price data, the avg. price of used Jeep Grand Cherokee 2007 is LKR 9,000,000.
Jeep Grand Cherokee Pros
Off-road capability

Comfortable seats

Multiple driveline choices

Excellent steering wheel and ease of handling

Good engine performance
Jeep Grand Cherokee Cons
Limited legroom

Acceleration on some engine models gets a mixed response

Engine Shutdown

Brakes failing issues

Questionable value
Jeep කියන වචනයත් එක්කම අපිට හැඟෙන්නේ off-road 4×4 වාහන ගැන.නමුත් මේ කියන්නේ "jeep" සමාගම විසින් 2007 වසරේ එළිදක්වපු Grand Cherokee SUV වාහනය ගැන.මේකත් off-road වාහනයක්.2005දී නිෂ්පාදය ආරම්භ කරපු grand cherokee වාහනේ redesign එකක් විදිහට තමයි මේ වාහනය නිෂ්පාදනය වෙන්නේ.සෆාරි යන්න powerful engine එකක් 4×4 system එක සමන්විත වාහනයක් තමයි cherokee කියන්නේ.
Exterior design එකෙදී off-road capability emphasize කරන boxy yet aerodynamic shape එකක් බලාගන්න පුලුවන්.Front view එකේ seven-slot grill එකක් දකින්න පුලුවන්.8.3 inch ground clearance එකක් මේ වාහනේ තියෙනවා.Angola LED headlights තමයි cherokee 2005 වාහනේ දකින්න ලැබෙන්නේ.
මගීන් 5දෙනෙකුට පහසුවෙන් මේ වාහනෙ ගමන් කරන්න පුලුවන්.High-quality plastic materials වලින් හදපු straightforward සහ user-friendly dashboard එකක් මේ වාහනේ දකින්න ලැබෙනවා.Analog gauge තමයි මේ වාහනේ තියෙන්නේ.
Off-road යනකොට ප්‍රමුඛ අවධානය දිය යුත්තේ safety එකට.Grand cherokee කියන්නේ multiple airbags,anti-lock brakes,traction controls,rear-view cameras,parking senors වගේ features රැසකින් Jeep Grand Cherokee වාහනය සමන්විතයි.
Jeep Grand Cherokee 2007 ශ්‍රී ලංකාවේ මිල
ශ්‍රී ලංකාවේ Jeep Grand Cherokee 2007 හි මිල 5.3 Mn සිට 6.5 Mnදක්වා පරාසයක පවතී. කෙසේ වෙතත්, නවතම වෙළඳපල මිල ගණන් ikman වෙත පිවිසීමෙන් සොයාගත හැකිය.
Jeep Grand Cherokee Grades
Jeep Grand Cherokee
Laredo
17-inch alloy wheels
Power accessories
Keyless entry
Split-folding rear seats
Jeep Grand Cherokee
Limited
Dual-zone automatic climate control
Premium audio system
Auto-dimming rearview mirror
Power-adjustable
Jeep Grand Cherokee
Overland
Chrome exterior accents
Leather-trimmed seats
Wood interior accents
Boston Acoustics audio system
Jeep Grand Cherokee Gallery
Frequently Asked Questions (FAQs)
Is the Jeep Grand Cherokee a good / reliable car?
As per our experts' review and rating, the Jeep Grand Cherokee has scored 7.8 out of 10. To find out more about whether the Jeep Grand Cherokee is well-suited to your specific needs, make sure to read our full review on it.
What is the price of the Jeep Grand Cherokee?
The price range of the Jeep Grand Cherokee in Sri Lanka is LKR
5.3 Mn
to
6.5 Mn
. To compare prices of the Jeep Grand Cherokee, based on the condition, mileage and year of manufacture, check out the Jeep Grand Cherokee listings on ikman
for sale
.
What factors should I consider when buying a used Jeep Grand Cherokee?
Here are some important factors you should consider before buying a used Jeep Grand Cherokee car:
Price / budget & financing
Vehicle maintenance history & reputation
Pre-purchase inspection & test drive
Ownership and vehicle title
Insurance
Lifestyle compatibility
Jeep Grand Cherokee Cars

Auto parts for Jeep Cars