DFSK Glory 2016 Review

19 Jun, 2023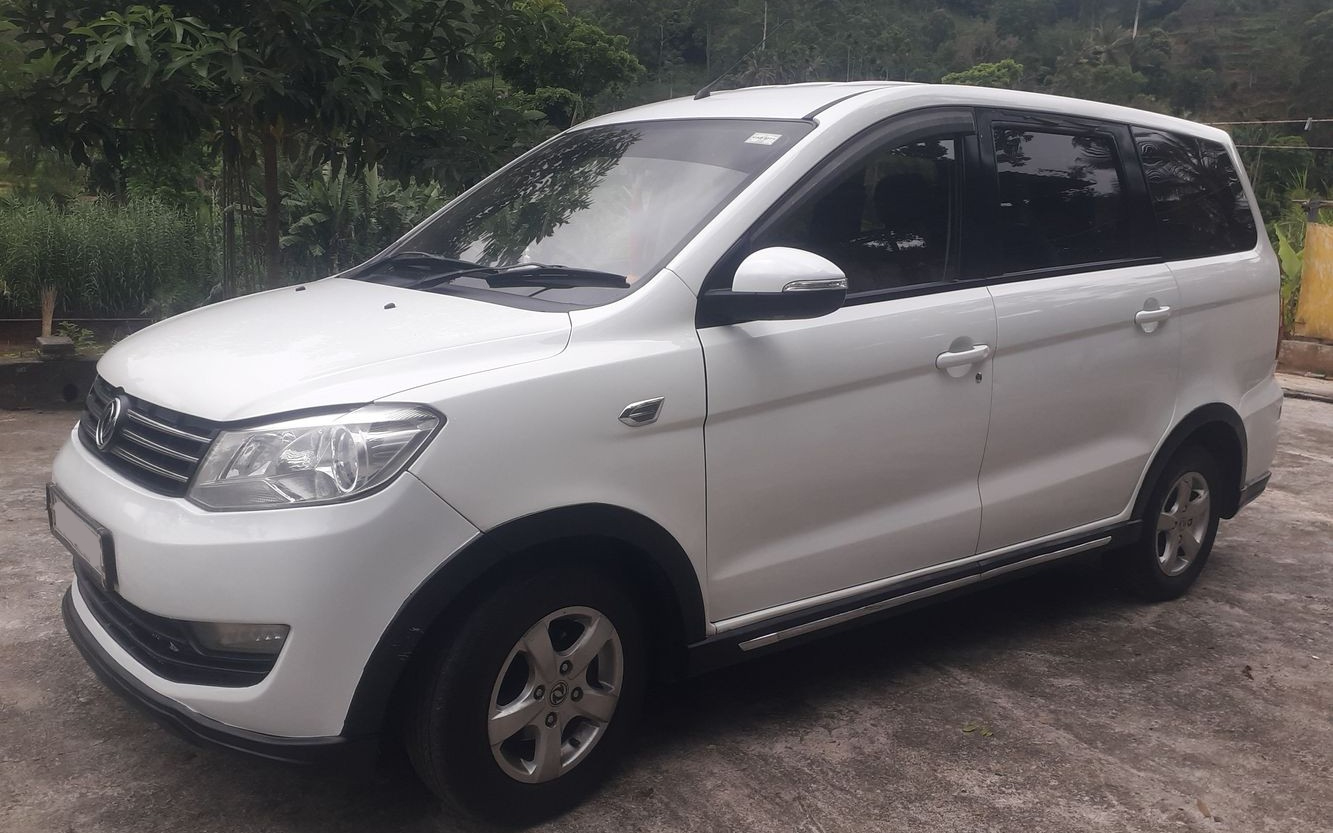 The DFSK Glory 2016 model is a compact SUV that offers a budget-friendly option for drivers seeking a versatile and practical vehicle. While not as well-known as some other brands, DFSK has gained recognition for providing affordable vehicles without compromising too much on quality. This review will delve into the DFSK Glory 2016 model, examining its performance, and features.
Exterior Design:
The DFSK Glory 2016 model features a modest and straightforward exterior design. It has clean lines and a compact silhouette, making it suitable for urban environments. While it may not have the bold and aggressive styling of some other SUVs, it offers a practical and unassuming appearance.
Interior Design:
The DFSK Glory 2016 provides a functional and comfortable interior. The cabin offers adequate space for passengers, and the seats, while upholstered in fabric in the standard grade, are supportive and offer decent comfort. Higher trim levels provide additional features such as leather seats, adding a touch of elegance to the interior.
Performance:
The DFSK Glory 2016 is equipped with a 1.5-liter four-cylinder petrol engine. While not the most powerful engine in its class, it delivers adequate performance for daily commuting and city driving. The Glory offers a smooth and comfortable enough ride, and its compact size makes it easy to maneuver through traffic and tight parking spaces, as opposed to larger SUV bodies.
Ride Quality:
The DFSK Glory 2016 provides a decent ride quality for its class. The suspension system effectively absorbs minor bumps and road imperfections, ensuring a comfortable journey for occupants. However, due to its compact size and affordability, it may not offer the same level of refinement and refinement as more expensive SUVs.
Safety and Technology:
In terms of safety, the DFSK Glory 2016 is equipped with basic features such as ABS with EBD (available in the Premium grade), which enhances braking performance and stability. However, it may lack some of the advanced safety technologies found in higher-end SUVs. In terms of technology, the Glory offers features like an audio system with CD player and MP3 compatibility, as well as higher trim levels with a touchscreen infotainment system and Bluetooth connectivity.
DFSK Glory 2016 Price in Sri Lanka
The price of the DFSK Glory 2016 in Sri Lanka is in the range of LKR 3.2 Mn to 3.6 Mn. However, the most recent market price indications can be found on ikman.
As per the ikman's 3 months price data, the avg. price of used DFSK Glory 2016 is LKR 3,509,445.
DFSK Glory Pros
Affordable price point.

Functional and practical interior.

Compact size for easy maneuverability.

Reasonable ride quality and safety features.
DFSK Glory Cons
Limited engine power compared to some competitors.

Basic safety features may not be as comprehensive as higher-end SUVs.

Interior materials and technology may not be as advanced as more expensive models.
DFSK කියන්නේ චීන brand එකක්. Dongfeng Sokon කියන චීන නමක් තමයි තියෙන්නේ. ලංකාවේ බහුතරයගේ අවශ්‍යතාව බඩු බාහිරාදිය අරගෙනම පවුලේ අනිත් අය සමඟ ගමනක් බිමනක් යන්න තමන්ගේ අතේ ඇති මුදලට සරිලන වාහනයක් මිලදී ගැනීම. මේ අවශ්‍යතාව සපුරා ගන්න පුලුවන් seat row 3ක් තියෙන සමානයනයන් හොඳ option, සැපපහසුව සහිත ලංකාවේම එකළස් කරන DFSK Glory 2016 ගැන තමයි CarsGuide තුළින් අපි කතා කරන්නේ.
එළියෙ පෙනුම
මේ වාහනන් ඉදිරිප design එක සරල නමුත් හොඳ පෙනුමක් තියෙනවා. Halogen headlights, fog lights වලිනුත් වාහනයට අමුතුම look එකක් ගෙනල්ලා දීලා තියෙනවා. Side mirrors වලත් turning indicators බලාගන්න පුලුවන්. Rear view එක බොහෝදුරට සම්ප්‍රදායික van type body design එකක්. විශේෂයෙන් මෙකේ diesel petrol model දෙක අනුව features කිහිපයක් වෙනස් වෙනවා. Diesel model එකට standard alloy wheel ලැනබනවා. Petrol model එකට සාමානය wheel cups තමයි ලැබෙන්නේ. ඒවගමෙ diesel model එකට special sporty bumpers, reverse camera revers sensors වගේ දේවල් පවා ලැබෙනවා.
ඇතුළෙ පෙනුම
Interior එක සම්පුර්ණයෙන්ම plastic වලින් හදලා තියෙන්නේ.නමුත් plastic parts වල colors, දොරවල්වල, dashboard එකේ wood finish insert නිසා සමාන්‍යයෙන් හොඳ පෙනුමක් ලැබෙනවා.
හොඳ සැපපහසුවට යන්න පුලවන් leather seats තමයි තියෙන්නේ. Seats මාරම comfortable. ඉස්සරහට, පස්සට ගන්න පුලුවන් වගෙම නිදාගන්න අවශ්‍යයි නම් ඇල කරන්නත් පුලුවන් වෙන විදිහට manual controls ලැබනවා.මෙකේ විශේෂත්වය වන්නේ second row එකේ සමාන්‍යයෙන් තුන්දෙනෙක් යන තනි seat එකක් වෙනුවවට front seats වගෙම comfortable armrest සහිත leather seats අපිට දකින්න පුලුවන්.
Legroom එකත් headroom එකත් ඉතාම හොඳ මට්ටමක තියෙනවා. centre console එකේ cup holders දෙකක් ලැබෙනවා.ඉස්සරහ දොරවල්වල සමාන්‍යය මට්ටමේ bottle holder ලැබෙනවා. Third row seats උඩට නැමුවම ලොකු luggage space එකක් පවා ලබාගන්න පුලුවන්. මේකට power mirrors, power shutters remote key වගෙ සමාන්‍යය option සියල්ලම ලැබෙනවා.හැබැයි airbags ලැබෙන්නේ නැහැ.
DFSK Glory 2016 ශ්‍රී ලංකාවේ මිල
ශ්‍රී ලංකාවේ DFSK Glory 2016 හි මිල 3.2 Mn සිට 3.6 Mnදක්වා පරාසයක පවතී. කෙසේ වෙතත්, නවතම වෙළඳපල මිල ගණන් ikman වෙත පිවිසීමෙන් සොයාගත හැකිය.
DFSK Glory Grades
Keyless entry
Fabric seats
Manual air conditioning
Power windows
Audio system with CD player and MP3 compatibility
Alloy wheels
Electrically adjustable side mirrors
Rear parking sensors
Manual air conditioning
Passenger airbag
Power steering
Manual day/night inside rear-view mirror
Driver-side sun visor with mirror
Full wheel covers
Gear shift indicator
Frequently Asked Questions (FAQs)
Is the DFSK Glory a good / reliable car?
As per our experts' review and rating, the DFSK Glory has scored 6.6 out of 10. To find out more about whether the DFSK Glory is well-suited to your specific needs, make sure to read our full review on it.
What is the price of the DFSK Glory?
The price range of the DFSK Glory in Sri Lanka is LKR
3.2 Mn
to
3.6 Mn
. To compare prices of the DFSK Glory, based on the condition, mileage and year of manufacture, check out the DFSK Glory listings on ikman
for sale
.
What factors should I consider when buying a used DFSK Glory?
Here are some important factors you should consider before buying a used DFSK Glory car:
Price / budget & financing
Vehicle maintenance history & reputation
Pre-purchase inspection & test drive
Ownership and vehicle title
Insurance
Lifestyle compatibility