BMW X5 2016 Review

14 Jun, 2023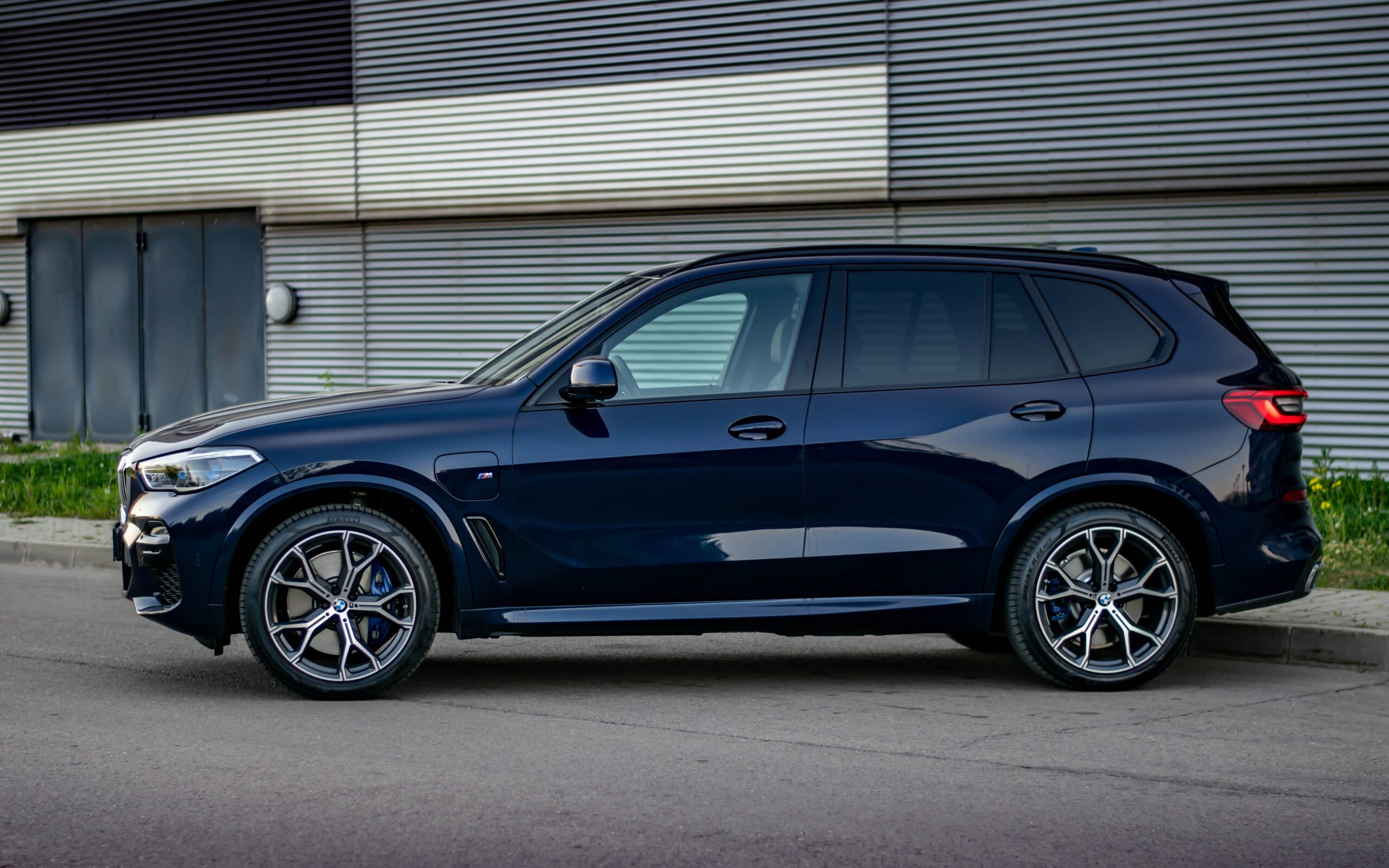 The BMW X5 2016 is a luxury SUV that offers a combination of elegance, performance, and advanced features. With its premium design, powerful engine options, and cutting-edge technology, the X5 stands out in the competitive SUV market. In this review, we will explore the BMW X5 2016 model and evaluate its performance and features.
Exterior Design:
The BMW X5 2016 boasts a sophisticated and muscular exterior design that embodies luxury and sportiness. With its bold kidney grille, sleek lines, and prominent wheel arches, the X5 exudes a commanding presence on the road. The LED headlights and taillights, along with stylish alloy wheels, further enhance its upscale appearance.
Interior Design:
Step inside the BMW X5, and you'll experience a spacious and luxurious interior. The cabin is crafted with high-quality materials and attention to detail, creating a premium atmosphere. The X5 offers comfortable seating for up to five to seven passengers, depending on the chosen configuration. The interior is well-appointed, with modern features and advanced technology, ensuring a refined and enjoyable driving experience.
Performance:
The BMW X5 delivers impressive performance with its range of powerful engine options. The xDrive35i model comes equipped with a 3.0L TwinPower Turbo inline 6-cylinder engine, providing a balance of power and efficiency. The xDrive50i and X5 M models feature larger V8 engines, delivering exhilarating acceleration and robust power. The X5 offers precise handling, thanks to its well-tuned suspension and responsive steering, making it a pleasure to drive both on and off the road.
Ride Quality:
The BMW X5 provides a comfortable and refined ride, prioritizing both comfort and sportiness. The suspension system effectively absorbs bumps and road imperfections, ensuring a smooth and composed driving experience. The advanced technologies, such as adaptive suspension and adjustable driving modes, allow drivers to customize the ride to their preferences. The cabin is well-insulated, reducing noise and vibrations, enhancing the overall comfort level for passengers.
Safety and Technology:
BMW has equipped the X5 with a comprehensive set of safety features to ensure driver and passenger safety. Standard safety features include stability control, anti-lock brakes, front and side-impact airbags, and a rearview camera. Advanced driver assistance systems, such as blind-spot monitoring, lane departure warning, and forward collision warning, are available in higher-grade models. In terms of technology, the X5 features the iDrive infotainment system with a touchscreen display, Bluetooth connectivity, and a navigation system, providing seamless connectivity and entertainment on the road.
BMW X5 2016 Price in Sri Lanka
The price of the BMW X5 2016 in Sri Lanka is in the range of LKR 22.0 Mn to 29.0 Mn. However, the most recent market price indications can be found on ikman.
BMW X5 Pros
Sophisticated and muscular exterior design

Spacious and luxurious interior

Powerful engine options for exhilarating performance

Comfortable and refined ride quality

Advanced safety features and technology
BMW X5 Cons
Higher price compared to some competitors

Limited third-row seating capacity (optional feature)

Potentially high maintenance and repair costs
පාරේ යනකොට ඉබේටම හැරිලා බැලෙන කාගෙත් ආකර්ෂණය දිනාගත්ත වාහනයක් විදිහට BMW X5 2016 luxury SUV රථය අපිට හදුන්වන්න පුලුවන්. BMW X5 model එකේ third generation එකට තමයි BMW X5 2016වාහනය අයිති වෙන්නේ. එහි තියෙන premium design, powerful engine options ඇතුලු අනෙකුත් අති නවීන තාක්‍ෂණය සමඟින්, BMW X5 තරඟකාරී SUV වෙළඳපොලේ කැපී පෙනෙන වාහනයක් බවට මේ වෙද්දි පත්වෙලා තියෙනවා.
පෙනුම
බැලු බැල්මට sporty look එකක් එන විදිහට තමයි BMW X5 එක design කරලා තියෙන්නේ.එයාලගේ brand identity එක පිළිඹිබු කරන විදිහෙ kidney grill frame එකක් ඉස්සරහට යොදාගෙන තියෙන නිසා වෙනම elegant look එකක් මේ වාහනේ තියෙනවා. Horizontal ආකාරයට නිර්මාණය කරලා තියෙන Sleek LED taillights අපිට වාහනෙය් පිටුපස බලාගන්න පුලුවන්.
ඇතුළෙ පෙනුම
High quality materials යොදාගෙන ඇතුල නිර්මාණය කරලා තියෙන හින්දා අමුතුම ආකර්ෂණයක් වාහනයට ගෙනල්ලා තියෙනවා. seats ගොඩක්ම comfortable වගෙම හොඳ leg space එකකුත් තියෙනවා. උපරිම 5-7 අතර පිරිසකට මේ වාහනේ සැපපහසුවට යන්න පුලුවන්.Soft touch plastic , leather වගේ high quality materials වලින් නිර්මාණය කරලා තියෙන dashboard එකක් අපිට මේ වාහනේ දකින්න පුලුවන්.ඉතා හොඳ boot space එකක් මේ වාහනේ තියෙනවා. විශාල luggage පවා ඇහිරිය ආකාරයේ space එකක් මේ වාහනේ තියෙනවා. පස්සේ seats ඉස්සරහට නැමුවම තවත් විශාල boot space එකක් ලබාගන්නත් පුලුවන්.
හොඳ ආරක්ෂකයෙක්
Standard safety equipment වැඩි වශයෙන් මේ වාහනේ දකින්න ලැබෙනවා.Front side airbags, side curtain airbags සහ active head restraints ඒ අතරින් ප්‍රධාන කිහිපයක් විදිහට හදුන්වන්න පුලුවන්.ඊට අමතරව BMW assistance and remote service emergency communication systems, automatic breakdown notification, stolen vehicle recovery, remote lock/unlock සහ on-demand roadside assistance ආදි standard safety equipment වලින් මේ වාහනය සමන්විතයි.
Elegant design එකක් තියෙන style, performance, සහ advanced features කියන තුන එකට ඒකාබද්ධ කරලා නිර්මාණය වෙච්ච luxury SUV එකක් විදිහටයි BMW X5 2016 හදුන්වන්නේ.Premium driving experience එකකට කැමැති ඔබටත් මිලදී ගන්න කියාපුම වාහනයක් විදිහට BMW X5 2016 අවිවාදයෙන් නම් කරන්න පුලුවන්.
BMW X5 2016 ශ්‍රී ලංකාවේ මිල
ශ්‍රී ලංකාවේ BMW X5 2016 හි මිල 22.0 Mn සිට 29.0 Mnදක්වා පරාසයක පවතී. කෙසේ වෙතත්, නවතම වෙළඳපල මිල ගණන් ikman වෙත පිවිසීමෙන් සොයාගත හැකිය.
Leather upholstery
Power-adjustable front seats
Dual-zone automatic climate control
Panoramic moonroof
iDrive infotainment system
Bluetooth connectivity
Rear-view camera
Navigation system
Dakota leather upholstery
Multi-contour front seats
4-zone automatic climate control
Harman Kardon surround sound system
Adaptive LED headlights
Keyless entry
Parking sensors
Blind-spot monitoring
Merino leather upholstery
M-specific sport seats
M steering wheel
M-tuned suspension
M Drive system
Bang & Olufsen surround sound system
Adaptive cruise control
Lane departure warning
Forward collision warning
Frequently Asked Questions (FAQs)
Is the BMW X5 a good / reliable car?
As per our experts' review and rating, the BMW X5 has scored 8.9 out of 10. To find out more about whether the BMW X5 is well-suited to your specific needs, make sure to read our full review on it.
What is the price of the BMW X5?
The price range of the BMW X5 in Sri Lanka is LKR
22.0 Mn
to
29.0 Mn
. To compare prices of the BMW X5, based on the condition, mileage and year of manufacture, check out the BMW X5 listings on ikman
for sale
.
What is the maximum power and maximum torque of the BMW X5?
In the BMW X5, the maximum power is 245 ps and maximum torque is 36 kgm.
What is the riding capacity of the BMW X5?
The riding capacity of the BMW X5 is 5 Seater.
What is the engine capacity of the BMW X5?
The engine capacity of the BMW X5 is 1997 cc.
What factors should I consider when buying a used BMW X5?
Here are some important factors you should consider before buying a used BMW X5 car:
Price / budget & financing
Vehicle maintenance history & reputation
Pre-purchase inspection & test drive
Ownership and vehicle title
Insurance
Lifestyle compatibility
BMW X5 2016 Specifications
| | |
| --- | --- |
| Model | BMW X5 |
| Launch Year | 2016 |
| Origin Country | Germany |
| Body Type | SUV/4X4 |
| Doors | 5 |
| Riding Capacity | 5 Seater |
| Model Code | CLA-KT20 |
| Overall Length | 4910 mm |
| Overall Width | 1940 mm |
| Overall Height | 1760 mm |
| Wheelbase | 2935 mm |
| Tread Front | 1645 mm |
| Tread Rear | 1650 mm |
| Interior Length | 0 mm |
| Interior Width | 0 mm |
| Interior Height | 0 mm |
| Weight | 2370 kg |
| Engine Model | N20B20A-P2 |
| Maximum Power | 245 ps |
| Maximum Power | 180 kw |
| Maximum Power | 5000 rpm |
| Max. Torque KGM | 36 kgm |
| Max. Torque Nm | 350 Nm |
| Max. Torque RPM | 0 rpm |
| Engine Capacity | 1997 cc |
| Bore | 0 |
| Stroke | 0.0 |
| Compression Ratio | 10.0 |
| Fuel Tank Capacity | 83 L |
| Min. Turning Radius | 5.9 |
| Tires Size Front | 255/55R18 |
| Tires Size Rear | 255 |
| Driving Wheel | - |