BMW X1 2016 Review

15 Sep, 2023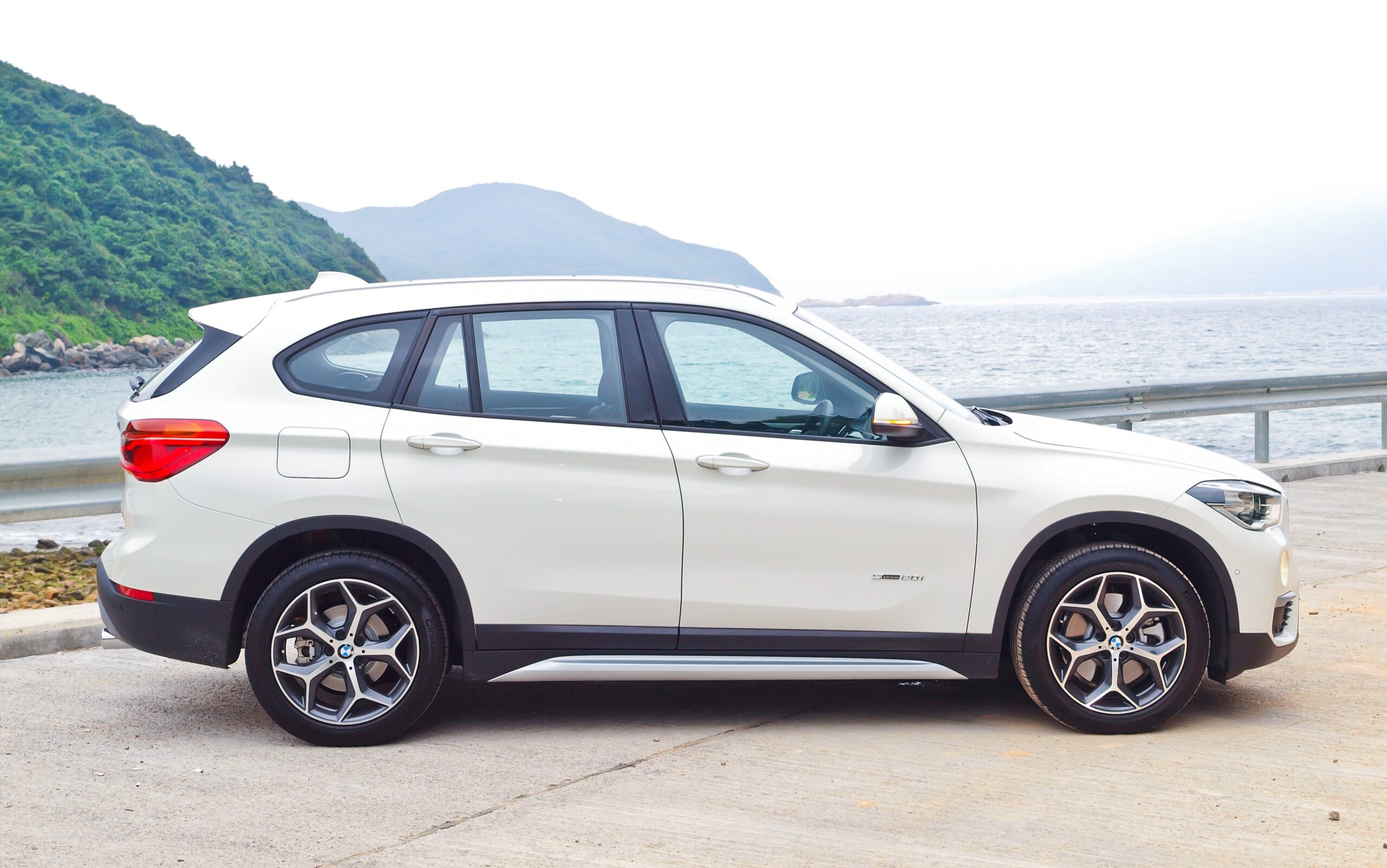 BMW is one of the world's leading automobile manufacturers, founded in 1916. However, in the beginning, the BMW corporation developed aircraft engines. Its interest in cars began much later. So, today, CarsGuide introduces you to the BMW X1 2016, a dream vehicle for automotive enthusiasts worldwide.
When it comes to this vehicle, the first generation was available from 2009 to 2016. As a result, the BMW X1 is a fairly inexpensive vehicle in the BMW SUV category.
Exterior Design
First, let's take a look at the BMW X1's external design, because when you see a vehicle, everyone's attention is drawn to its outside. So, let's take a look at how the BMW X1's exterior has been developed.
At first glance, we can observe a fair height. In summary, it has a good look that pairs an SUV with the BMW X1 car. The BMW logo is noticed immediately, along with kidney grills below it. We also have air vents and fog lamps further down.
Next, we can see headlights, which are inspired by BMW's famous design. The head lamp comes with LED. Furthermore, we may notice daylight running lights.
Let's take a look at this vehicle's side profile. Starting with the wheels, we can observe appealing alloy wheels. Their design varies per grade. We have stranded 17-inch alloy wheels here. It may, however, be upgraded to an 18-inch. When it comes to the ground clearance of the BMW X1 2016, we have a figure of 175 mm. It is suitable for Sri Lankan roads due to its high ground clearance.
Let's take a look at the BMW X1 from the back.A spoiler can be seen placed on the rear tail gate itself. A rear wiper is also included. Coming down from there, we can see the X1 badge has grown in size.
When it comes to rear lights, the parking and reverse lights have been strategically placed.There are various ways to access the cargo space of a BMW X1. It can be opened both from the driver's seat and with the key. If the key is nearby, the door can be opened by pressing the boot door button. We've been assigned a 505-liter boot space. The back seats may be folded forward, increasing the boot size to 1,550 liters.
Interior Design
Let's have a peek at the interior of this automobile. When we invest a lot of money on a vehicle, we must consider its interior look, comfort, and technology.
Let's start from the driver's seat. When it comes to the doors, the front doors open wide to the back. There are leather-finished seats that are really comfortable. Furthermore, because adequate leg space has been provided, you can drive in a comfortable driving position. In addition, the seat includes a separate thigh support. We can adjust the seats both manually and automatically.
When it comes to the steering wheel, it is designed in such a way that it provides a solid grip to the hand with a leather wrap. The interior is designed to be luxurious and comfy.
We can notice really comfy leather seats in the passenger seat. We also have plenty of legroom, head room, and shoulder room. When three persons walk behind, the number of shoulders hitting the body is minimized due to the good shoulder distance. However, it is difficult to keep the person 's legs in place. Because the floor has a little hump in it.
However, the passenger cabin is designed for three people to travel comfortably.
In addition, for the comfort of passengers in the back, the ability to control the ventilation has been offered. There are also some decent storage places visible. If there are only two persons in the rear, we can use the middle seat as an armrest.
Performance
Let's have a look at how the BMW X1 performs. All 2016 BMW X1 models are powered by a 2.0-liter turbocharged inline four-cylinder engine. This results in 228 horsepower and 258 torque. When it comes to the gearbox, this vehicle has an eight-speed automatic transmission. When it comes to fuel consumption, it consumes 6.1L/100km. We've also been provided a 61L petrol tank. With a full tank it can travel for roughly 1000 kilometers.
Ride Quality
Let's take a look at the ride quality of the 2016 BMW X1. You get a good pickup as soon as you start the car and start driving. There is also good visibility. The reason for this is that it has a comfortable seating position and a wide windscreen. In addition, the side mirrors improve visibility. And there is a large cottage. Driving over large potholes will not cause discomfort.It is also very stable. To be honest, the 2016 BMW X1 is a breeze to drive.
Safety & Technology
Let's take a look at the 2016 BMW X1's safety features.Stability and traction control, anti-lock disc brakes, front side airbags, full-length side curtain airbags, front knee airbags, active front-seat head restraints, and hill descent control are all standard features on every BMW X1. Standard features such as automated breakdown notification, stolen car recovery, and on-demand roadside help are also available.
Aside from that, a rear view camera and parking sensors are available as optional safety features. Frontal collision warning and mitigation, pedestrian detection, and lane departure warnings are also included in the Plus edition.
So, when we consider these features, the BMW X1 provides adequate protection for both the driver and the passengers.
BMW X1 2016 Price in Sri Lanka
As per the ikman's historical price data, the avg. price of used BMW X1 2016 is LKR 15,500,000.
BMW X1 2016 Pros
Class-leading cargo capacity

Being faster than competitors

Highest quality interior materials

Good ride comfort

Equipped with modern technologies
BMW X1 2016 Cons
Low in fuel economy

Absence of six-cylinder engine option

Lower dynamic capability

Coming as Best features options

Front-wheel drive
BMW යනු 1916 දී ආරම්භ කරන ලද ලොව ප්‍රමුඛතම මෝටර් රථ නිෂ්පාදකයන්ගෙන් එකකි. කෙසේ වෙතත්, ආරම්භයේදී BMW සංස්ථාව විසින් ගුවන් යානා එන්ජින් නිපදවන ලදී. මෝටර් රථ සඳහා එහි උනන්දුව බොහෝ කලකට පසුව ආරම්භ විය. ඉතින්, අද, CarsGuide ඔබට හඳුන්වා දෙන්නේ BMW X1 2016, ලොව පුරා මෝටර් රථ ලෝලීන් සඳහා සිහින වාහනයකි.මේ වාහනේ ගැන කියනවනම් 2009 ඉඳන් 2016 වෙනකම් පළවෙනි පරම්පරාව තිබුනා.මේ නිසා BMW X1 කියන්නේ BMW SUV කාණ්ඩයේ තරමක් මිල අඩු වාහනයක්.
මුලින්ම අපි බලමු BMW X1 එකේ exterior design මොකක්ද කියලා, මොකද වාහනයක් දැක්කම හැමෝගෙම අවධානය එහි පිටත පැත්තට යොමු වෙනවා.මුලින්ම බැලූ බැල්මට අපට සාධාරණ උසක් නිරීක්ෂණය කළ හැකිය. සාරාංශයක් ලෙස, එය BMW X1 මෝටර් රථය සමඟ SUV යුගල කරන හොඳ පෙනුමක් ඇත. BMW logo අවධානයට ලක් වේ, ඊට පහළින් kidney grill ද ඇත. අපට තවත් පහළට air vent සහ fog lamp ද ඇත.
අපට BMW හි සුප්‍රසිද්ධ මෝස්තරයෙන් ආභාසය ලැබූ headlamp දැකිය හැකිය. headlamp LED සමඟ පැමිණේ. තවද, daylight ද අපට දැකිය හැකිය.අපට සිත් ඇදගන්නා alloy wheel නිරීක්ෂණය කළ හැකිය. ඔවුන්ගේ නිර්මාණය grade එක අනුව වෙනස් වේ. BMW X1 2016 හි ground clearance සම්බන්ධයෙන් ගත් කල, අපට මිලිමීටර් 175 ක අගයක් ඇත. ඉහළ ground clearance හේතුවෙන් එය ශ්‍රී ලංකාවේ මාර්ග සඳහා සුදුසු වේ.BMW X1 2016 වාහනේ දොරවල් ගැන කතා කරන විට, ඉදිරිපස දොරවල් පිටුපසට පුළුල් ලෙස විවෘත වේ. ඇත්ත වශයෙන්ම comfortable leather seat තමයි මේ වාහනේ තියෙන්නේ.
ඔබට සුවපහසු රිය පැදවීමේ ඉරියව්වෙන් රිය පැදවිය හැකිය. ඊට අමතරව, ආසනයට වෙනම thigh support එකක් ඇතුළත් වේ. අපට ආසන අතින් සහ ස්වයංක්‍රීයව සකස් කළ හැකිය.BMW X1 ක්‍රියා කරන ආකාරය බලමු. සියලුම 2016 BMW X1 මාදිලි 2.0-ලීටර් turbocharged inline four-cylinder එන්ජිමකින් බලගන්වයි. මෙය අශ්වබල 228 ක් සහ ව්යවර්ථ 258 ක් ලබා දෙයි. ගියර් පෙට්ටිය ගැන කතා කරන විට, මෙම වාහනයේ වේගය අටක ස්වයංක්‍රීය සම්ප්‍රේෂණයක් ඇත. ඉන්ධන පරිභෝජනය සම්බන්ධයෙන් ගත් කල, එය 6.1L / 100km පරිභෝජනය කරයි. අපට ලීටර් 61 පෙට්‍රල් ටැංකියක් ද ලබා දී ඇත. සම්පූර්ණ ටැංකියකින් එය කිලෝමීටර 1000 ක් පමණ ගමන් කළ හැකිය.
ඉතින්, මේවා 2016 BMW X1 හි විශේෂතා වේ. ඔබට ඔබේ මුදල් සඳහා සුවපහසු, සුඛෝපභෝගී හැඟීමක් අවශ්‍ය නම්, 2016 BMW X1 ඔබට මෝටර් රථයයි. එය ආරක්ෂිත සහ ඉඩකඩ සහිත බැවින් එය අපූරු පවුලේ වාහනයකි.
BMW X1 2016 වාසි
ඉතා හොඳ cargo capacity එකක් තිබීම
තරඟකරුවන්ට වඩා වේගවත් වීම
ඉතා උසස්ම තත්ත්වයේ interior material
BMW X1 2016 අවාසි
Fuel economy අඩුයි
සිලින්ඩර-හය එන්ජින් විකල්පය නොමැතිකම
හොඳම විශේෂාංග විකල්ප ලෙස පැමිණේ
BMW X1 2016 Grades
2.0-liter 4-cylinder turbocharged engine
8-speed automatic transmission
Rear-wheel drive
18-inch alloy wheels
All-wheel drive (xDrive)
Hill descent control
Roof rails
Sport-tuned suspension
18-inch M Sport wheels
Sport front seats
Shadowline exterior trim
Frequently Asked Questions (FAQs)
Is the BMW X1 a good / reliable car?
As per our experts' review and rating, the BMW X1 has scored 8 out of 10. To find out more about whether the BMW X1 is well-suited to your specific needs, make sure to read our full review on it.
What is the maximum power and maximum torque of the BMW X1?
In the BMW X1, the maximum power is 136 ps and maximum torque is 22 kgm.
What is the riding capacity of the BMW X1?
The riding capacity of the BMW X1 is 5 Seater.
What is the engine capacity of the BMW X1?
The engine capacity of the BMW X1 is 1498 cc.
What factors should I consider when buying a used BMW X1?
Here are some important factors you should consider before buying a used BMW X1 car:
Price / budget & financing
Vehicle maintenance history & reputation
Pre-purchase inspection & test drive
Ownership and vehicle title
Insurance
Lifestyle compatibility
BMW X1 2016 Specifications
| | |
| --- | --- |
| Model | BMW X1 |
| Launch Year | 2016 |
| Origin Country | Germany |
| Body Type | SUV/4X4 |
| Doors | 5 |
| Riding Capacity | 5 Seater |
| Model Code | DBA-HS15 |
| Overall Length | 4455 mm |
| Overall Width | 1820 mm |
| Overall Height | 1610 mm |
| Wheelbase | 2670 mm |
| Tread Front | 1560 mm |
| Tread Rear | 1560 mm |
| Interior Length | 0 mm |
| Interior Width | 0 mm |
| Interior Height | 0 mm |
| Weight | 1520 kg |
| Engine Model | B38A15A |
| Maximum Power | 136 ps |
| Maximum Power | 100 kw |
| Maximum Power | 4400 rpm |
| Max. Torque KGM | 22 kgm |
| Max. Torque Nm | 220 Nm |
| Max. Torque RPM | 0 rpm |
| Engine Capacity | 1498 cc |
| Bore | 0 |
| Stroke | 0.0 |
| Compression Ratio | 11.0 |
| Fuel Tank Capacity | 61 L |
| Min. Turning Radius | 5.4 |
| Tires Size Front | 225/55R17 |
| Tires Size Rear | 225 |
| Driving Wheel | FF |