Audi A6 2012 Review

04 Nov, 2023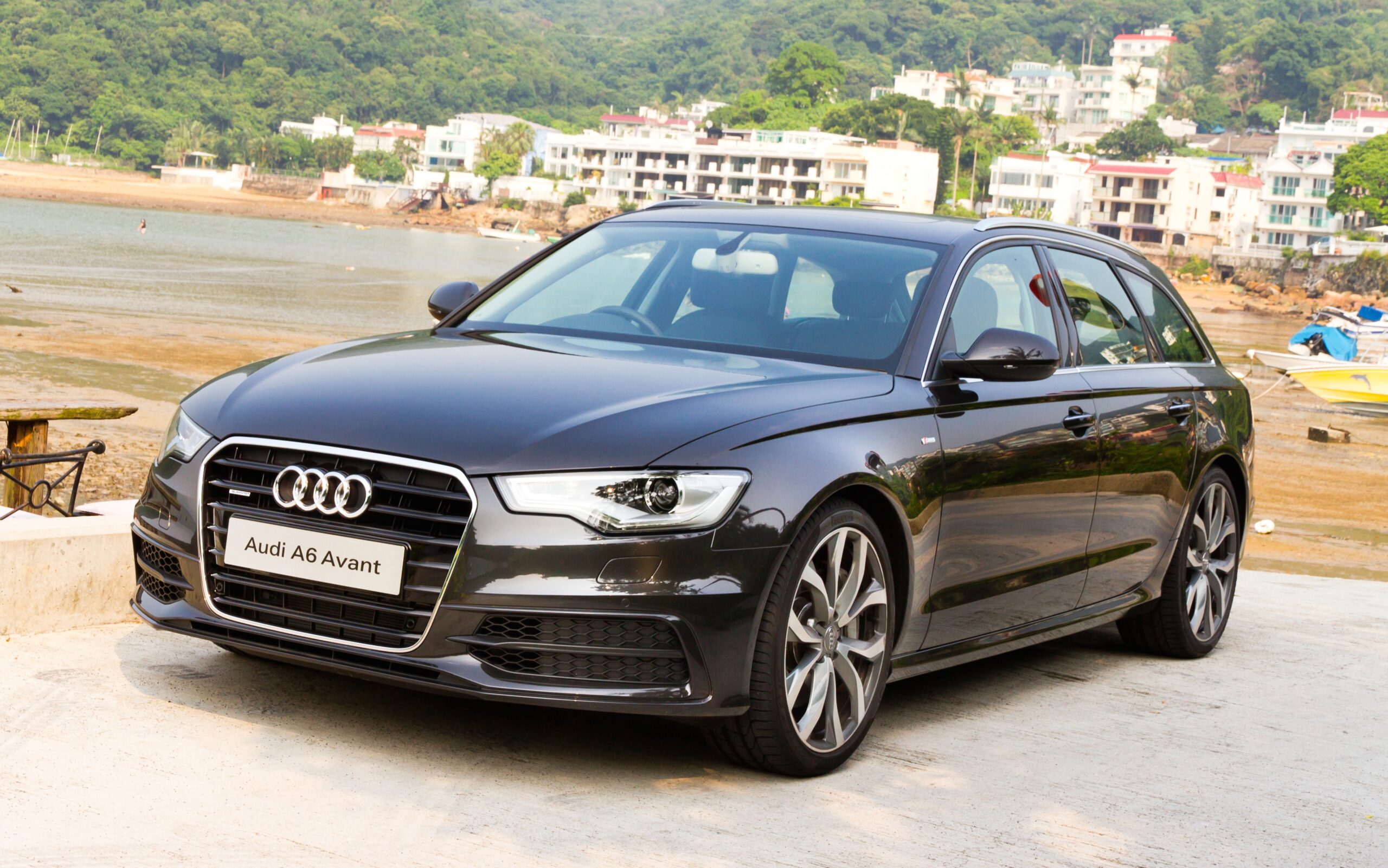 The Audi A6, a hallmark of luxury and refined engineering, has long been the choice for many seeking a blend of performance, sophistication, and practicality. The 2012 Audi A6 marked the entry of the fourth generation, replacing the third-generation model that ran from 2004 to 2011. As of this review, the A6 has witnessed five generations, each one building upon the strengths of its predecessor. The 2012 model, specifically, came with a slew of updates, improvements, and enhancements that set it apart in the executive sedan segment. In this review, we will delve into what the 2012 Audi A6 brought to the table, examining its place in the storied lineage of A6 models.
Exterior Design
The 2012 A6 flaunts Audi's commitment to sleek and modern design language. Sharp lines, an imposing grille, and LED-accent headlights give the vehicle a distinct road presence. It's broader, lower, and more aerodynamic than its predecessor, which not only aids in performance but also provides a more athletic and elegant stance.
Interior Design
Inside the A6, one is greeted by an upscale cabin exuding luxury and technology. High-quality materials, including leather, wood, and brushed aluminum, adorn the interior. The multi-level dashboard and center console are intuitively laid out, ensuring all controls are within easy reach of the driver. Ambient lighting gives the cabin a serene atmosphere during nighttime drives.
Performance
Several engine options were available for the 2012 A6, catering to various power and efficiency needs. One could choose from turbocharged four-cylinders to supercharged V6s, each providing a unique blend of power and efficiency. Audi's quattro all-wheel drive was available, offering enhanced grip and stability, especially in less-than-ideal road conditions.
Ride Quality
True to its executive sedan designation, the 2012 Audi A6 offers a smooth and comfortable ride. The suspension system adeptly handles road imperfections, while cabin noise is kept to a minimum. The car's handling is precise, making for an engaging driving experience.
Safety & Technology
Audi is known for packing its vehicles with the latest technology, and the 2012 A6 was no exception. From the advanced infotainment system to safety features like lane assist and adaptive cruise control, the A6 showcased Audi's commitment to innovation.
Audi A6 2012 Price in Sri Lanka
As per the ikman's 3 months price data, the avg. price of used Audi A6 2012 is LKR 12,300,000.
Audi A6 2012 Pros
Luxurious and spacious interior

Range of engine choices catering to different preferences

Advanced safety and tech features

Superior ride quality
Audi A6 2012 Cons
MMI system may seem complicated to first-time users

Rear seat legroom slightly lesser than some competitors

Higher trims can get pricey
Audi A6, සුඛෝපභෝගී සහ පිරිපහදු කළ ඉංජිනේරු විද්‍යාවේ ලාංඡනය, කාර්ය සාධනය, නවීනත්වය සහ ප්‍රායෝගිකත්වයේ සම්මිශ්‍රණයක් අපේක්ෂා කරන බොහෝ දෙනාගේ තේරීම වී ඇත. 2004 සිට 2011 දක්වා පැවති තුන්වන පරම්පරාවේ මාදිලිය ප්‍රතිස්ථාපනය කරමින් 2012 Audi A6 සිව්වන පරම්පරාවට අයත් වේ. මෙම සමාලෝචනයට අනුව, A6 පරම්පරා පහක් දැක ඇති අතර, ඒ සෑම එකක්ම එහි පූර්වගාමියාගේ ශක්තීන් මත ගොඩනැගී ඇත. 2012 මාදිලිය, විශේෂයෙන්ම, විධායක සෙඩාන් අංශය තුළ එය වෙන් කර ඇති යාවත්කාලීන කිරීම්, වැඩිදියුණු කිරීම් සහ වැඩිදියුණු කිරීම් රාශියක් සමඟින් පැමිණ ඇත.
2012 A6 sleek සහ modern design සඳහා Audi වඩාත් කැපි පෙනේ. Sharp line, tough grill සහ LED-accented headlight වාහනයට පැහැදිලි මාර්ග පැවැත්මක් ලබා දෙයි. එය එහි පූර්වගාමියාට වඩා පුළුල්, පහත් සහ වායුගතික වේ, එය කාර්ය සාධනයට පමණක් නොව වඩාත් athletic සහ elegant stance එකක් සපයයි.A6 ඇතුළත, සුඛෝපභෝගී සහ තාක්‍ෂණය විදහා දක්වන ඉහළ මට්ටමේ කුටියකින් සමන්විතයි. leather, wood සහ brushed aluminum ඇතුළු High quality materials අභ්යන්තරය නිර්මාණය කරයි. බහු මට්ටමේ උපකරණ පුවරුව සහ මධ්‍ය කොන්සෝලය intuitively laid out එකකින් සකසා ඇති අතර, සියලු පාලනයන් රියදුරුට පහසුවෙන් ළඟා විය හැකි බව සහතික කරයි. අවට ආලෝකය රාත්‍රී කාලයේ රිය පැදවීමේදී කුටියට calming atmosphere එකක් ලබා දෙයි.
2012 A6 සඳහා විවිධ බලශක්ති සහ කාර්යක්ෂමතා අවශ්‍යතා සපුරාලන එන්ජින් විකල්ප කිහිපයක් ලබා ගත හැකි විය. කෙනෙකුට ටර්බෝචාජ් කරන ලද සිලින්ඩර හතරේ සිට සුපිරි ආරෝපිත V6 දක්වා තෝරා ගත හැකි අතර, ඒ සෑම එකක්ම අද්විතීය බලය සහ කාර්යක්ෂමතාවයේ සම්මිශ්‍රණයක් සපයයි. Audi's quattro all-wheel drive ලබා ගත හැකි වූ අතර, වැඩිදියුණු කළ ග්‍රහණය සහ ස්ථායීතාවය ලබා දෙන අතර, විශේෂයෙන්ම ප්‍රශස්ත මාර්ග තත්වයන්ට වඩා අඩු තත්ත්වයකදී.
Audi A6 2012 Price in Sri Lanka
As per the ikman's 3 months price data, the avg. price of used Audi A6 2012 is LKR 12,300,000.
Audi A6 2012 වාසි
සුඛෝපභෝගී සහ ඉඩකඩ සහිත අභ්යන්තරය
උසස් ආරක්ෂණ සහ තාක්ෂණික විශේෂාංග
උසස් ධාවන තත්ත්වය
Audi A6 2012 අවාසි
පළමු වරට භාවිතා කරන්නන්ට MMI පද්ධතිය සංකීර්ණ බවක් පෙනෙන්නට තිබේ
පසුපස ආසනය සමහර තරඟකරුවන්ට වඩා තරමක් අඩුය
ඉහළ සැරසිලි මිල අධික විය හැක
Audi A6 2012 Grades
2.0-liter turbocharged inline-4 engine producing 211 horsepower
Continuously Variable Transmission (CVT) automatic
Leather upholstery
Power-adjustable front seats
3.0-liter supercharged V6 engine producing 310 horsepower
Quattro all-wheel drive
Eight-speed automatic transmission
Xenon headlights
Navigation system with an 8-inch display
Audi Connect with Google Earth data for the navigation system
Top-view camera system
14-speaker Bose audio system
Frequently Asked Questions (FAQs)
Is the Audi A6 a good / reliable car?
As per our experts' review and rating, the Audi A6 has scored 8.7 out of 10. To find out more about whether the Audi A6 is well-suited to your specific needs, make sure to read our full review on it.
What is the maximum power and maximum torque of the Audi A6 ?
In the Audi A6 , the maximum power is 204 ps and maximum torque is 29 kgm.
What is the riding capacity of the Audi A6 ?
The riding capacity of the Audi A6 is 5 Seater.
What is the engine capacity of the Audi A6 ?
The engine capacity of the Audi A6 is 2772 cc.
What factors should I consider when buying a used Audi A6 ?
Here are some important factors you should consider before buying a used Audi A6 car:
Price / budget & financing
Vehicle maintenance history & reputation
Pre-purchase inspection & test drive
Ownership and vehicle title
Insurance
Lifestyle compatibility
Audi A6 2012 Specifications
| | |
| --- | --- |
| Model | |
| Launch Year | 2012 |
| Origin Country | Germany |
| Body Type | Saloon/Sedan |
| Doors | 4 |
| Riding Capacity | 5 Seater |
| Model Code | DBA-4GCHVS |
| Overall Length | 4930 mm |
| Overall Width | 1875 mm |
| Overall Height | 1465 mm |
| Wheelbase | 2910 mm |
| Tread Front | 1625 mm |
| Tread Rear | 1615 mm |
| Interior Length | 0 mm |
| Interior Width | 0 mm |
| Interior Height | 0 mm |
| Weight | 1790 kg |
| Engine Model | CHV |
| Maximum Power | 204 ps |
| Maximum Power | 150 kw |
| Maximum Power | 0 rpm |
| Max. Torque KGM | 29 kgm |
| Max. Torque Nm | 280 Nm |
| Max. Torque RPM | 0 rpm |
| Engine Capacity | 2772 cc |
| Bore | 85 |
| Stroke | 82.4 |
| Compression Ratio | 12.0 |
| Fuel Tank Capacity | 65 L |
| Min. Turning Radius | 5.7 |
| Tires Size Front | 245/45R18 |
| Tires Size Rear | 245 |
| Driving Wheel | - |