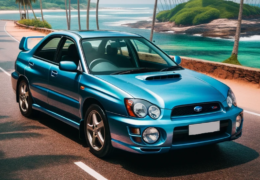 Price Range: 0.0 Mn - 0.0 Mn LKR | Subaru Impreza යනු all-wheel drive capability, handling සහ affordable සංයුක්ත මෝටර් රථයකි. එය sedan හෝ hatchback body styles දෙකකින් ලබා ගැනීමේ හැකියාව ඇත.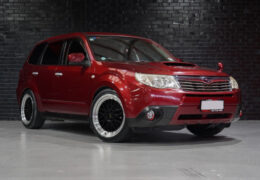 Price Range: 6.9 Mn - 7.5 Mn LKR | The Subaru Forester 2008 is a dependable and versatile crossover SUV that excels in providing a comfortable ride, capable performance, and all-weather confidence. With its spacious interior, capable all-wheel-drive system,...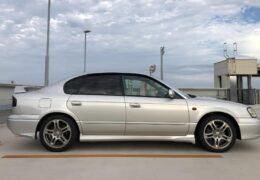 Price Range: 4.2 Mn - 4.5 Mn LKR | Subaru Legacy 2000 මාදිලිය යනු blend of reliability, comfort සහ all-wheel drive capability යන සම්මිශ්‍රණයක් සපයන well-regarded mid-size sedan රථයකි.Subaru Legacy timeless සහ understated කළ බාහිර නිර්මාණයක් පෙන්වයි. Bold styling...
Subaru Cars Price in Sri Lanka
Subaru Cars
Price Range (LKR)
Subaru Forester 2008
6.9 Mn - 7.5 Mn
Subaru Legacy 2000
4.2 Mn - 4.5 Mn
* The price list is accumulated from the official websites and dealers.
Subaru cars in Sri Lanka

2023
Explore Subaru cars available in Sri Lanka curated by our experts. CarsGuide team review the latest models and share honest opinion. You will get unbiased feedback of car performance, features and price value. Browse Subaru models with pictures, videos and full specification. You may do a comparison between two car models with CarsGuide Comparison Tool.
If you are planning to buy the Subaru cars and not sure about the price range of models, so don't worry, here we share the price list of brand new models and average selling price of used models that may range like 6-10 Mn LKR, 10-15 Mn LKR, 15-20 Mn LKR, 20-30 Mn LKR. We also suggest best buying options of used and new Subaru cars available for sale on ikman.lk/Vehicles posted by individuals and dealers.
More Reveiws of Subaru | Subaru Forester | Subaru Impreza | Subaru Legacy
Browse Cars by brand