Volvo S60 2018 Review

28 Jul, 2023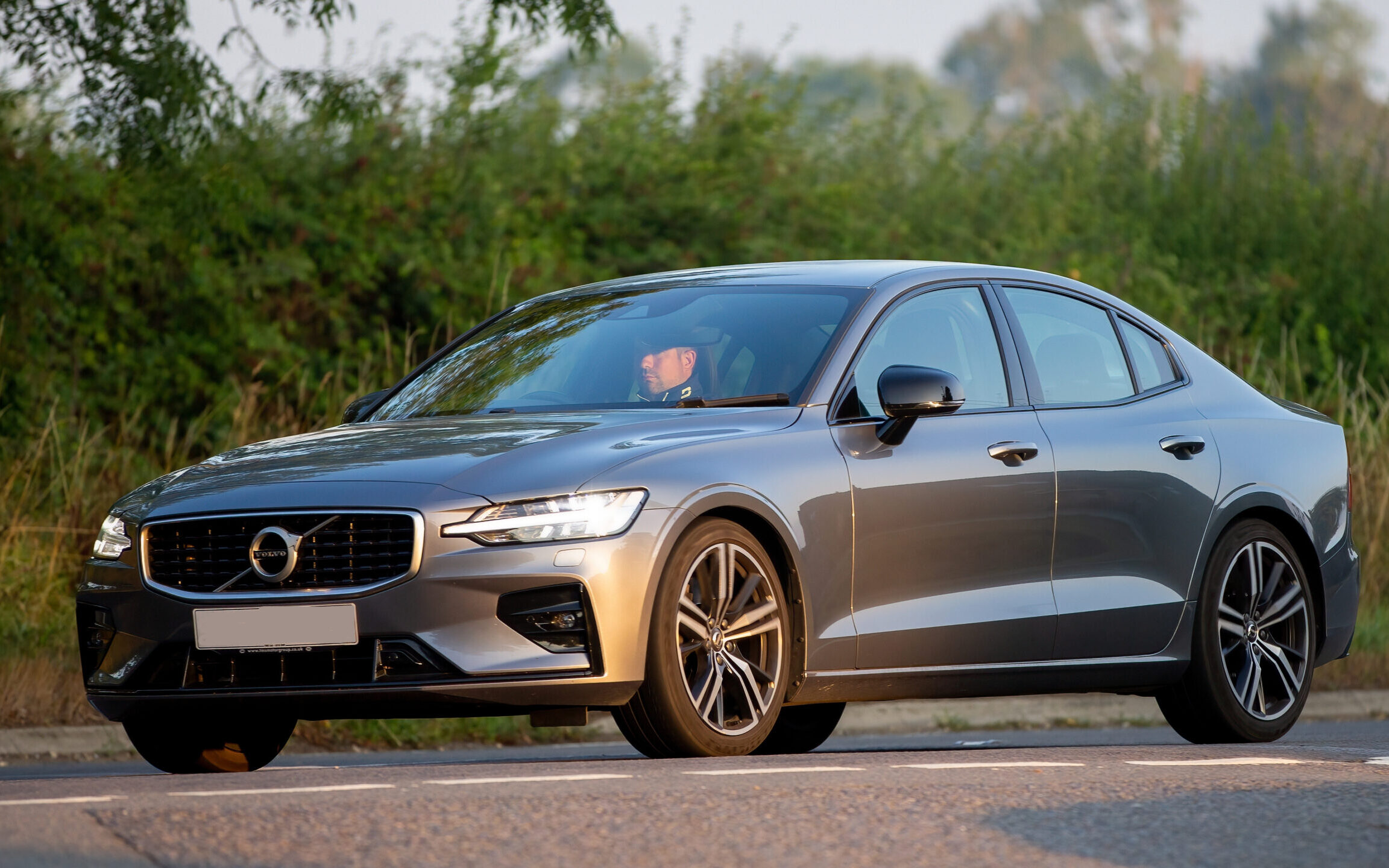 The Volvo S60 2018 is a premium luxury sedan that offers a blend of elegance, performance, and advanced technology. Since its introduction, the S60 has gained a reputation for its exceptional safety features and comfortable driving experience. In this review, we'll explore the key aspects of the Volvo S60 2018 model.
Exterior Design
The Volvo S60 2018 boasts a sleek and sophisticated exterior design. It features stylish LED headlights, a distinctive front grille with the Volvo logo, and sleek lines that give it a sporty yet refined look. The car sits on 18-inch alloy wheels, adding to its overall appeal. With its attention to detail and timeless design, the Volvo S60 is sure to turn heads on the road.
Interior Design
Step inside the Volvo S60, and you'll be greeted by a luxurious and well-crafted interior. The cabin is designed with high-quality materials, including premium leather upholstery and wood trim. The seats are comfortable and supportive, providing excellent comfort for both the driver and passengers. The interior is spacious, offering ample legroom and headroom for all occupants. The center console houses a user-friendly infotainment system with a touchscreen display, providing access to various entertainment and connectivity features.
Performance
The Volvo S60 2018 offers impressive performance capabilities. It comes equipped with a range of engine options, including turbocharged and supercharged variants. The T5 model features a 2.0-liter turbocharged engine delivering 250 horsepower, while the T6 model boasts a turbocharged and supercharged 2.0-liter engine producing 316 horsepower. These engines provide strong acceleration and smooth power delivery, making the S60 a joy to drive. The car handles well on the road, with precise steering and a comfortable ride, striking a balance between sportiness and comfort.
Safety and Technology
Volvo has always been synonymous with safety, and the S60 2018 is no exception. It comes packed with advanced safety features, including Volvo's City Safety system, which includes automatic emergency braking, lane-keeping assist, and blind-spot monitoring. The S60 also incorporates advanced driver-assistance features like adaptive cruise control and a 360-degree camera system, enhancing safety and convenience. The infotainment system offers smartphone integration, Bluetooth connectivity, and a premium sound system, ensuring a connected and enjoyable driving experience.
Volvo S60 2018 Price in Sri Lanka
The price of the Volvo S60 2018 in Sri Lanka is in the range of LKR 37.0 Mn to 38.0 Mn. However, the most recent market price indications can be found on ikman.
As the per the ikman's price historical data, the avg. price of used Volvo S60 2018 is LKR 14,000,000.
Volvo S60 Pros
Outstanding safety features

Luxurious and comfortable interior

Impressive performance and handling

User-friendly infotainment system

High-quality materials and craftsmanship
Volvo S60 Cons
Limited rear headroom for taller passengers

Relatively small trunk space compared to some competitors
2018 Volvo S60 යනු comfortable ride එකක්, well-appointed interior සමන්විත සහ long list of standard safety features ලබා දෙනsolid luxury sedan රථයකි. ගෙවන මුදලට ආරක්ෂාකාරී වටිනාමක් සහිත හොඳ වාහනයක් විදිහය හදුන්වන්න පුලුවන්.
S60 එන්ජින් දෙකක තේරීමක් සමඟින් ලබා ගත හැකිය: අශ්වබල 240 ක් නිපදවන ටර්බෝචාජ් කරන ලද 2.0-ලීටර් හතරේ සිලින්ඩරයක් හෝ අශ්වබල 302 ක් නිපදවන ටර්බෝචාජ් කරන ලද සහ සුපිරි ආරෝපණය කරන ලද ලීටර් 2.0-සිලින්ඩරයක්. එන්ජින් දෙකම eight-speed automatic transmission සමඟ යුගලනය කර ඇත. මූලික එන්ජිම බොහෝ රියදුරන් සඳහා ප්රමාණවත් වේ, නමුත් වඩා බලවත් එන්ජිම වඩාත් ආකර්ෂණීය රියදුරු අත්දැකීමක් ලබා දෙයි.
S60 යන ගමන සුවපහසු සහ හොඳින් පාලනය වේ. සුක්කානම preciseය සහ direct වන අතර S60 එහි පන්තියේ මෝටර් රථයක් සඳහා හොඳින් හසුරුවයි. කෙසේ වෙතත්, එය BMW 3 Series හෝ Audi A4 වැනි එහි සමහර ප්‍රතිවාදීන් තරම් ක්‍රීඩාශීලී නොවේ.
S60 හි interior එක well-appointed සහ stylish වේ .ඇතුළත නිමාවට ගෙන ඇති materials high quality වන අතර, cabin front-seat passengers සඳහා comfortable සහ ඉඩකඩ ඇත. Rear seat වැඩිහිටියන්ට තරමක් අවහිර වූ නමුත් එය තවමත් දරුවන්ට පහසු වේ.
2018 Volvo S60 යනු බොහෝ කැමැත්තක් ලබා දෙන ඝන සුඛෝපභෝගී සෙඩාන් රථයකි.එය මුදල් සඳහා හොඳ වටිනාකමක් වන අතර comfortable, well-equipped සහ safe මෝටර් රථයක් සොයන රියදුරන් ගන්න කියාපුම වාහනය තමයි මේක.
Volvo S60 2018 ශ්‍රී ලංකාවේ මිල
ශ්‍රී ලංකාවේ Volvo S60 2018 හි මිල 37.0 Mn සිට 38.0 Mnදක්වා පරාසයක පවතී. කෙසේ වෙතත්, නවතම වෙළඳපල මිල ගණන් ikman වෙත පිවිසීමෙන් සොයාගත හැකිය.
Volvo S60 Grades
LED headlights with Thor's Hammer daytime running lights
Leather upholster
Power-adjustable front seats
Rearview camera,- Lane-keeping aid
City Safety collision avoidance system
18-inch alloy wheels
Nappa leather upholstery
Ventilated front seats
12.3-inch digital instrument cluster
Keyless entry and ignition, Power-operated trunk lid
19-inch alloy wheels
Sport-tuned suspension
Sport seats with Nubuck upholstery
Metal mesh inlays
R-Design grille and exterior styling elements
Sport pedals
19-inch alloy wheels
Frequently Asked Questions (FAQs)
Is the Volvo S60 a good / reliable car?
As per our experts' review and rating, the Volvo S60 has scored 9.2 out of 10. To find out more about whether the Volvo S60 is well-suited to your specific needs, make sure to read our full review on it.
What is the price of the Volvo S60?
The price range of the Volvo S60 in Sri Lanka is LKR
37.0 Mn
to
38.0 Mn
. To compare prices of the Volvo S60, based on the condition, mileage and year of manufacture, check out the Volvo S60 listings on ikman
for sale
.
What factors should I consider when buying a used Volvo S60?
Here are some important factors you should consider before buying a used Volvo S60 car:
Price / budget & financing
Vehicle maintenance history & reputation
Pre-purchase inspection & test drive
Ownership and vehicle title
Insurance
Lifestyle compatibility
Volvo S60 Cars

Auto parts for Volvo Cars