Nissan Primera 2001 Review

07 Sep, 2023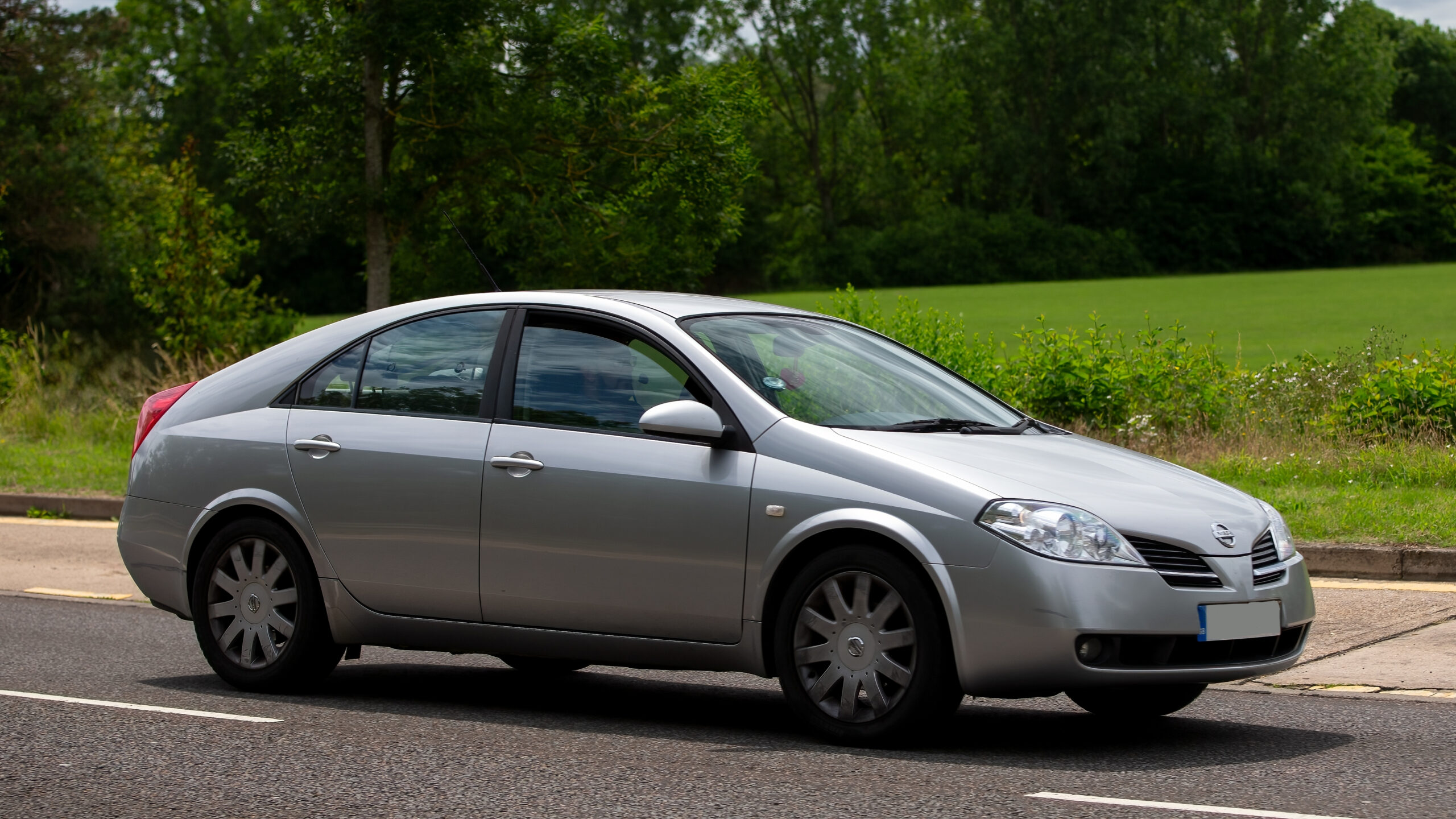 Nissan is one of the world's leading automobile manufacturers. Its origins may be traced back to 1933. The Nissan company is well-known throughout the world for providing clients with dependable, new auto accessories at reasonable pricing. Nissan automobiles have earned numerous honors for their safety, fuel efficiency, new technology, and longevity. So, CarsGuide presents a review of the Nissan Primera, 2001.
Design of the Exterior
The Nissan Primera has a slightly aggressive appearance, and the grill is the first thing we notice. It is seen in two pieces, with the Nissan logo seen in the center. There are headlights and fog lights visible. The front bumper and side skirts have also given this car a dynamic appearance. The Ultraviolet Glass Protection is something remarkable here.
The Nissan Primera 2001 has 15-inch wheels, which can be seen from the side perspective. This vehicle also sports attractive and long-lasting alloy wheels.
The ground clearance is 140 mm.
When you observe the back of the vehicle, you can see the Japanese tail lights.
When it comes to boot space, we have 490 liters to work with.
Design of the Interior
When discussing the interior of the Nissan Primera, we can note the driver's cabin offers sporty sears. These are built with a good holder in mind. There is plenty of leg and headroom. As a result, we can drive the vehicle extremely comfortably. When it comes to the
steering wheel, we have power steering. The steering wheel has also been designed to be ergonomic and easy to grip.Here is a typical auto air conditioning AC setup.
In addition, a radio, CD player, MD player, DVD navigation system, analog TV tuner, and speakers were delivered. There is also plenty of storage space. In the passenger compartment, we have the same comfy seats as in the front. It has been constructed so that three passengers can travel comfortably in the back.
Overall, the interior of this vehicle is outdated, but it is appealing.
Performance
When it comes to the engine, the Nissan Primera 2001 sports a 2-liter 4-cylinder DOHC engine. It has a power output of 110 kW and a maximum torque of 200 Nm. And this is a Continuously Variable Transmission gearbox. When it comes to fuel consumption, this sedan consumes 7.7 L/100 km. The fuel tank capacity is 60 gallons in this case.
Ride Comfort
We can assure that the Nissan Primera 2001 has a decent ride quality. It also has good stability and is simple to control. However, it lacks cabin quietness.
Technology & Security
Before purchasing any vehicle, we consider its safety. So, according to the period, Nissan provided excellent protection for the Primera 2001. Let's have a look at them.
Airbags have been installed for the driver and passengers, as well as side airbags.
Along with basic ABS, there is EBD technology. Aside from that, the Safety & Technology features include Break Assist, Back Monitor, Active Headrest, and Distance Control System.
Nissan Primera 2001 Price in Sri Lanka
As per the ikman's 3 months price data, the avg. price of used Nissan Primera 2001 is LKR 2,700,100.
Nissan Primera 2001 Pros
Ample boot space

Low fuel consumption

Longevity

Simple to drive
Nissan Primera 2001 Cons
Startup issues

Engine misfiring

Transmission issues

A sloppy clutch pedal

Power reduction
Nissan යනු ලොව ප්‍රමුඛතම මෝටර් රථ නිෂ්පාදකයෙකි. එහි මූලාරම්භය 1933 දක්වා දිව යයි.Nissan සමාගම පාරිභෝගිකයින්ට විශ්වාසදායක, නව වාහන උපාංග සාධාරණ මිලකට ලබා දීම සඳහා ලොව පුරා ප්‍රසිද්ධය. Nissan මෝටර් රථ ඔවුන්ගේ ආරක්ෂාව, ඉන්ධන කාර්යක්ෂමතාව, නව තාක්ෂණය සහ දීර්ඝ ආයුෂ සඳහා නොයෙකුත් ගෞරව ලබා ඇත. ඉතින්, CarsGuide විසින් Nissan Primera, 2001 හි සමාලෝචනයක් ඉදිරිපත් කරයි.
මෙම මෝටර් රථයේ ඉදිරිපස ඇති chrome grill එක මැද Nissan ලාංඡනය දැකිය හැකිය. Adjustable headlight සහ fog light ද ඇතුළත් වේ.ඉදිරිපස තිරිංග disc type එකකි.Suspension සම්බන්ධයෙන් ගත් කල, ඉදිරිපස MacPherson Strut අත්හිටුවීම භාවිතා කරයි. මෙම මෝටර් රථයේ ඉදිරිපස හොඳ පළමු හැඟීම ලබා දීමට අදහස් කර ඇත.side perspective එකෙන්, අපට 15-inch alloy wheel දැකිය හැකිය. සම්පූර්ණ දිග 4455 මි.මී. වර්ණ වීදුරු ද අපට දැකිය හැකිය. කෙසේ වෙතත්, මෙම වාහනයේ roof rack, sunroof හෝ side step නොමැත.
Nissan Sunny අයත් වන්නේ sedan කාණ්ඩයටයි. එබැවින් මෙම වාහනය සඳහා සාමාන්‍ය ground clearance එක මිලිමීටර් 165 කි.එම ප්‍රමාණය මේ වාහනයේ පවතී.Boot space එක ගැන කියනවනම් මේ කාර් එකේ capacity එක ලීටර් 490ක්. අනිත් වාහන වලට සාපේක්ෂව මේක හොඳ ඉඩ ප්‍රමාණයක්.driver's cabin එකේ leg සහ headroom ඕනෑ තරම් ඇති cloth seat දෙකක් ඇත.leather steering wheel එකක් දක්නට ලැබේ. රියදුරු සහ මගී දෙපස Vanity mirrors සවි කර ඇත. දොරවල් දෙකේම large door bins සහ standard-sized glove box ඇත. tachometer, electronic multi-tripmeter සහ digital odometer ඇත.
ආරක්ෂාව සම්බන්ධයෙන් ගත් කල, රියදුරුට සහ මගීන්ට රියදුරු එයාර් බෑගයක්, මගී වායු බෑගයක්, ඉදිරිපස පැත්තේ එයාර් බෑග් සහ පසුපස පැත්තේ එයාර් බෑග් එකක ගැටීමකදී ආරක්‍ෂා කෙරේ.
ABS, EBD, Brake assist, Crash sensor, දිවා රාත්‍රී පසුපස දර්ශන දර්පණය, පසුපස කැමරාව, එන්ජින් පිරික්සුම් ඇඟවීම්, සහ එන්ජින් ප්‍රතිශක්තිකරණය වැනි ආරක්ෂක අංගයන් වේ. කෙසේ වෙතත්, Nissan Sunny හි ස්ථායීතා පාලනය, ටයර් පීඩන නිරීක්ෂණ, කම්පන පාලනය සහ Xenon ආලෝකය වැනි ආරක්ෂිත විශේෂාංග නොමැත. අනෙක් අතට, Nissan Sunny තරු 4-ආරක්ෂිත ශ්‍රේණිගත කිරීමක් ලබා ගනී.
Nissan Primera 2001 ශ්‍රී ලංකාවේ මිල
ikman හි මාස 3ක මිල දත්ත වලට අනුව සාමාන්‍යය Nissan Primera 2001 හි මිල රුපියල් 2,700,100 වේ.
Nissan Primera 2001 වාසි
විශාල ඇරඹුම් අවකාශය
අඩු ඉන්ධන පරිභෝජනය
ධාවනය කිරීමට සරලයි
Nissan Primera 2001 අවාසි
එන්ජිමේ දෝෂ ඇත
සම්ප්රේෂණ ගැටළු
බලය අඩුය
Nissan Primera 2001 Grades
1.8-liter 4-cylinder engine
5-speed manual
4-speed automatic transmission
Power windows and locks
Alloy wheels
Cruise control
Tilt-adjustable steering wheel
Fuel door release
Leather upholstery
Heated front seats
Power moon-roof
Nissan Primera 2001 Gallery
Frequently Asked Questions (FAQs)
Is the Nissan Primera a good / reliable car?
As per our experts' review and rating, the Nissan Primera has scored 5.6 out of 10. To find out more about whether the Nissan Primera is well-suited to your specific needs, make sure to read our full review on it.
What is the price of the Nissan Primera?
The price range of the Nissan Primera in Sri Lanka is LKR
2.5 Mn
to
2.8 Mn
. To compare prices of the Nissan Primera, based on the condition, mileage and year of manufacture, check out the Nissan Primera listings on ikman
for sale
.
What is the maximum power and maximum torque of the Nissan Primera?
In the Nissan Primera, the maximum power is 150 ps and maximum torque is 20 kgm.
What is the riding capacity of the Nissan Primera?
The riding capacity of the Nissan Primera is 5 Seater.
What is the engine capacity of the Nissan Primera?
The engine capacity of the Nissan Primera is 1998 cc.
What factors should I consider when buying a used Nissan Primera?
Here are some important factors you should consider before buying a used Nissan Primera car:
Price / budget & financing
Vehicle maintenance history & reputation
Pre-purchase inspection & test drive
Ownership and vehicle title
Insurance
Lifestyle compatibility
Nissan Primera 2001 Specifications
| | |
| --- | --- |
| Model | Nissan Primera |
| Launch Year | 2001 |
| Origin Country | Japan |
| Body Type | Saloon/Sedan |
| Doors | 4 |
| Riding Capacity | 5 Seater |
| Model Code | TA-TP12 |
| Overall Length | 4565 mm |
| Overall Width | 1760 mm |
| Overall Height | 1480 mm |
| Wheelbase | 2680 mm |
| Tread Front | 1530 mm |
| Tread Rear | 1535 mm |
| Interior Length | 2145 mm |
| Interior Width | 1440 mm |
| Interior Height | 1190 mm |
| Weight | 1300 kg |
| Engine Model | QR20DE |
| Maximum Power | 150 ps |
| Maximum Power | 110 kw |
| Maximum Power | 6000 rpm |
| Max. Torque KGM | 20 kgm |
| Max. Torque Nm | 200 Nm |
| Max. Torque RPM | 4000 rpm |
| Engine Capacity | 1998 cc |
| Bore | 89 |
| Stroke | 80.3 |
| Compression Ratio | 9.9 |
| Fuel Tank Capacity | 60 L |
| Min. Turning Radius | 5.3 |
| Tires Size Front | 195/65R15 |
| Tires Size Rear | 195 |
| Driving Wheel | FF |