BMW 740Le 2016 Review

09 Nov, 2023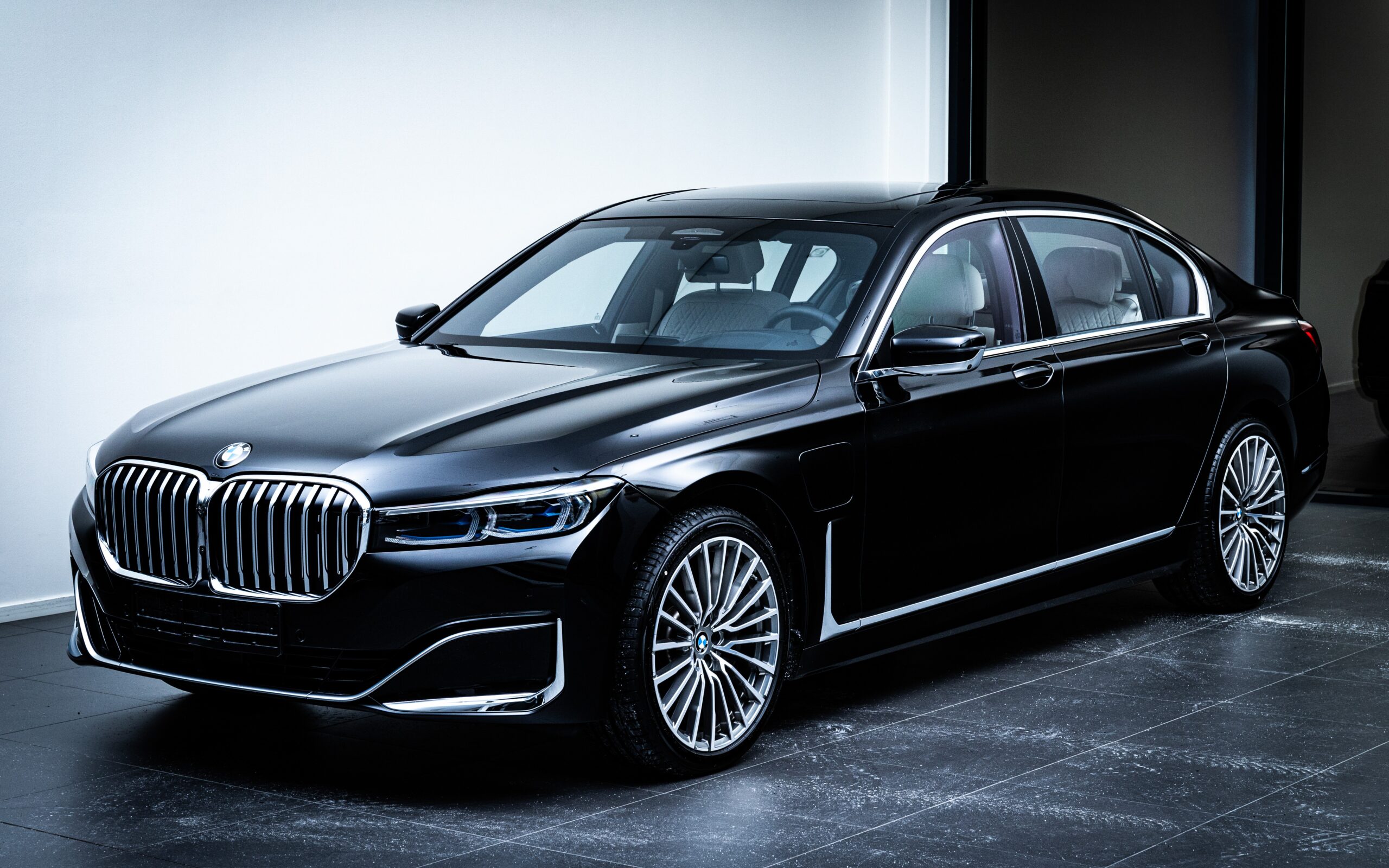 The BMW 7 Series has been a flagship representation of luxury, performance, and technological advancement since its inception. By 2016, the 7 Series had seen six generations since its launch in 1977. The 2016 BMW 740Ie belongs to the G11/G12 generation, which began in 2015, signifying the brand's sixth-generation offering.
Exterior Design
The BMW 740Ie showcases an elegant, dynamic design synonymous with BMW's luxury lineup. The iconic kidney grille is flanked by adaptive LED headlights, with the design flowing seamlessly through its elongated silhouette. A blend of sharp lines and subtle curves emphasizes its stately presence. The car's ground clearance is approximately 135mm, balancing both aesthetic appeal and practical drivability.
Interior Design
Stepping inside, one is greeted with a blend of luxury and technology. The premium leather upholstery, intricate wood trims, and meticulous attention to detail affirm its position as a luxury sedan. An expansive cabin offers ample space for all passengers. Boot space is generous too, with approximately 515 liters, ensuring enough room for luggage during long trips or airport runs.
Performance
The 740Ie is a plug-in hybrid, combining a turbocharged 2.0-liter four-cylinder engine with an electric motor, delivering a combined output of around 322 horsepower. It's not just about power; the 740Ie emphasizes efficiency and reduced emissions without compromising the driving experience BMW is known for.
Ride Quality
True to the 7 Series lineage, the 740Ie offers a plush, comfortable ride. Adaptive suspension systems iron out road imperfections, while the cabin remains remarkably insulated from external noises. Whether cruising on highways or navigating city streets, the ride remains composed.
Safety & Technology
BMW never skimps on tech, and the 740Ie is a testament to this. It boasts a plethora of safety features, including adaptive cruise control, lane departure warning, and autonomous emergency braking. The iDrive infotainment system, with its gesture controls, remains one of the industry benchmarks.
BMW 740Le Pros
Luxurious and spacious interior

Efficient hybrid powertrain

Cutting-edge tech features
BMW 740Le Cons
Expensive maintenance

Heavier than non-hybrid counterparts

Limited electric-only range
BMW 7 Series එහි ආරම්භයේ සිටම සුඛෝපභෝගී, කාර්ය සාධනය සහ තාක්‍ෂණික දියුණුවේ ප්‍රමුඛතම නියෝජනයක් විය. 2016 වන විට, 7 Series එක 1977 දී දියත් කළ දා සිට පරම්පරා හයක් දැක ඇත. 2016 BMW 740Ie සන්නාමයේ හයවන පරම්පරාවේ පිරිනැමීම සංකේතවත් කරමින් 2015 දී ආරම්භ වූ G11/G12 පරම්පරාවට අයත් වේ.
BMW 740Ie BMW හි සුඛෝපභෝගී පෙළගැස්මට සමාන වන අලංකාර, ගතික පෙනුමක් ප්‍රදර්ශනය කරයි. iconic kidney grill එක අනුවර්තනය කරන ලද LED headlight වලින් සමන්විත වන අතර, සැලසුම එහි දිගටි සිල්වට් හරහා බාධාවකින් තොරව ගලා යයි. තියුණු රේඛා සහ සියුම් වක්‍ර මිශ්‍රණයක් එහි විචිත්‍රවත් පැවැත්ම අවධාරණය කරයි. මෝටර් රථයේ ground clearance ආසන්න වශයෙන් 135mm වන අතර, aesthetic සහ practical drivability හැකියාව යන දෙකම තුලනය කරයි.
740Ie යනු plug-in hybrid වර්ගයකි, turbocharge කරන ලද 2.0-ලීටර් හතරේ සිලින්ඩර එන්ජිමක් විදුලි මෝටරයක් සමඟ ඒකාබද්ධ කරමින් horsepower 322 ක පමණ ඒකාබද්ධ output එකක් ලබා දෙයි. එය බලය ගැන පමණක් නොවේ; 740Ie කාර්යක්‍ෂමතාවය සහ විමෝචනය අඩු කිරීම අවධාරණය කරයි.7 Series අනුව, 740Ie, අතිසුඛෝපභෝගී සුවපහසු ගමනක් ලබා දෙයි. අනුවර්තනය කරන ලද අත්හිටුවීමේ පද්ධති මාර්ග දුර්වලතා ඉවත් කරන අතර, කුටිය බාහිර ශබ්ද වලින් කැපී පෙනෙන ලෙස පරිවරණය කර ඇත. අධිවේගී මාර්ගවල සැරිසැරුවද, නගර වීදිවල සැරිසැරුවද, සවාරිය සන්සුන්ව පවතී.
BMW 740Le වාසි
සුඛෝපභෝගී සහ ඉඩකඩ සහිත අභ්යන්තරය
කාර්යක්ෂම hybrid powertrain
නවීන තාක්ෂණික ලක්ෂණ
BMW 740Le අවාසි
මිල අධික නඩත්තු කිරීම
දෙමුහුන් නොවන සගයන්ට වඩා බරයි
සීමිත විදුලි-පමණි පරාසයක්
BMW 740Le 2016 Grades
Adaptive LED headlights
Navigation system
Heated front seats
Wireless charging
Harman Kardon surround-sound system
All features of the Standard version
M sport styling
19-inch M wheels
Aerodynamic kit
Shadow-line exterior trim
BMW 740Le 2016 Photo Gallery
Frequently Asked Questions (FAQs)
Is the BMW 740Le a good / reliable car?
As per our experts' review and rating, the BMW 740Le has scored 8.7 out of 10. To find out more about whether the BMW 740Le is well-suited to your specific needs, make sure to read our full review on it.
What factors should I consider when buying a used BMW 740Le?
Here are some important factors you should consider before buying a used BMW 740Le car:
Price / budget & financing
Vehicle maintenance history & reputation
Pre-purchase inspection & test drive
Ownership and vehicle title
Insurance
Lifestyle compatibility